Advance Your Career with the Graduate School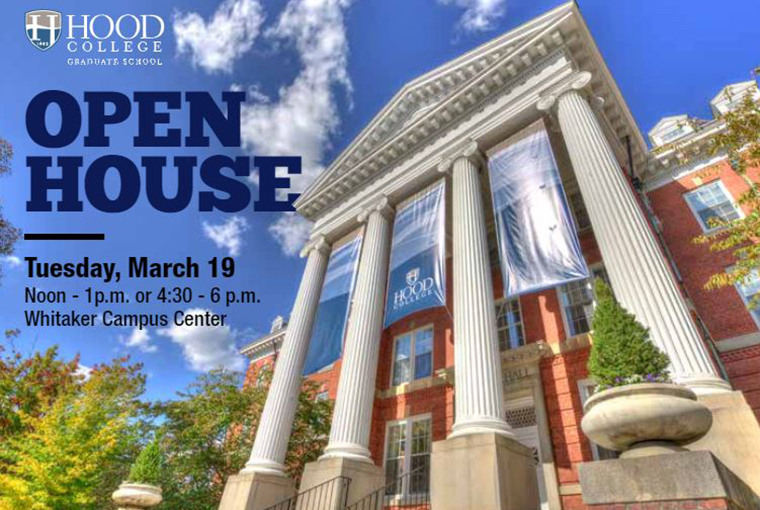 FREDERICK, Maryland—The Graduate School at Hood College will hold an open house on March 19 to show prospective students how it can help them grow and advance their careers.
The event includes two sessions, from noon to 1 p.m. and from 4:30 to 6 p.m. in the Whitaker Campus Center Commons. Those interested in learning more about Hood's Graduate School will have the opportunity to talk with faculty and staff about professional aspirations and tour campus and academic facilities. For most graduate programs, students may submit application materials and apply for on-the-spot admission. From business and STEM fields (e.g., biology, IT, cybersecurity) to humanities, education, counseling and doctoral pathways, Hood College provides degree programs that serve everyone in the Frederick region.
For information about application materials and to RSVP, visit hood.edu/gradevents. Walk-ins are welcome.
Media Contact
Tommy Riggs
Assistant Director of Marketing and Communications