Alumnus Brandon Green Wins CAPBA Scholarship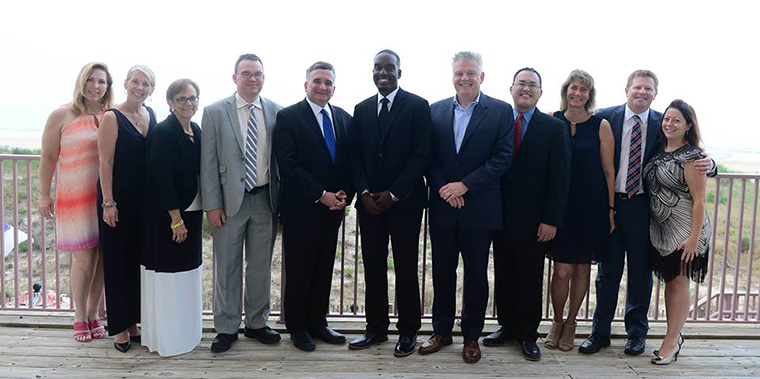 FREDERICK, Maryland—Hood College alumnus Brandon Green, who graduated in May with a bachelor's degree in communication arts, won the $3,000 Bob Shilling Memorial Scholarship from the Chesapeake Associated Press Broadcasters Association. The scholarship is named in honor of past CAPBA president and board member Bob Shilling.
He won the scholarship for his essay "How the Media Should Cover Hatred" and for exemplifying the qualities of Bob Shilling. He received the award at the CAPBA convention in Ocean City in June.
"The convention was great," said Green. "I met a lot of people in the TV world, and I gave a speech about the essay I wrote."
While at Hood, Green completed three internships with media outlets, and he was the station manager for Hood College Blazer Radio. He was also involved in the development of programming for the new Hood College Broadcast Network television studio. He shot packages and served as an anchor for the new Blazer Brief program.
"I've never encountered a student who works harder than Brandon, nor have I worked with one who takes the initiative whenever possible—whether it is to ask a question, challenge his abilities or to broaden himself with an experience," said Alan Goldenbach, one of Green's professors. "He is the rare student who, in spite of tremendous academic accomplishment and performance, comfortably acknowledges he still has much to learn."
Media Contact
Tommy Riggs
Assistant Director of Marketing and Communications
Undergraduate student
Alumni
Awards
English & Communication Arts