Art Exhibit Celebrates Career of Joyce Michaud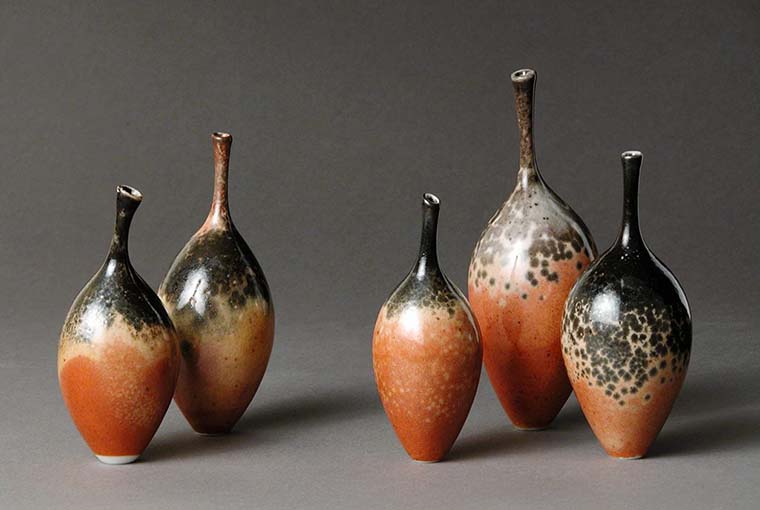 WHAT
High Point: A Retrospective of Joyce Michaud's Work
WHEN
Feb. 13 through April 5
Gallery open 9 a.m. to 7 p.m. daily
Reception: Feb. 14, 5-7 p.m.
WHERE
Hood College
Whitaker Campus Center Gallery
401 Rosemont Ave.
Frederick, MD 21701
DETAILS
Joyce Michaud is the former director of ceramic arts at Hood College. She started the ceramic arts program at Hood and recently retired after 25 years of service to Hood. "High Point" looks at Michaud's development as an educator and artist as she has made her mark in the field of ceramic arts.
Curated by Natalia Kormeluk, the exhibit covers a broad time frame in Michaud's artistic career, including her undergraduate work in painting and printmaking; her thesis work in ceramics, with research on structural strength in the wheel-thrown form; and her teaching and professional career as a ceramic artist. Her journey has taken her across the globe to Aberystwyth, Wales, and Yixing, Jiangsu Province, China, where she presented her research and taught workshops. Her work is found in collections worldwide. It is at Hood, though, where students experienced her passion and tenacity in building the ceramics program that impacted many and created a touchstone, or standard of excellence, in the field of ceramic arts.
MORE INFO
Natalia Kormeluk
Gallery Curator
kormeluk@hood.edu
Hood College is an independent, liberal arts college, offering 28 bachelor's degrees, four pre-professional programs, 19 master's degrees programs, two doctorates and 10 post-baccalaureate certificates. Located in historic Frederick, near Washington, D.C., Baltimore and the I-270 technology corridor, Hood gives students access to countless internships and research opportunities.
Media Contact