Athletic Director Susan Kolb Named in Top 50 under 40
Frederick award honors top 50 leaders in the Frederick community under 40 years of age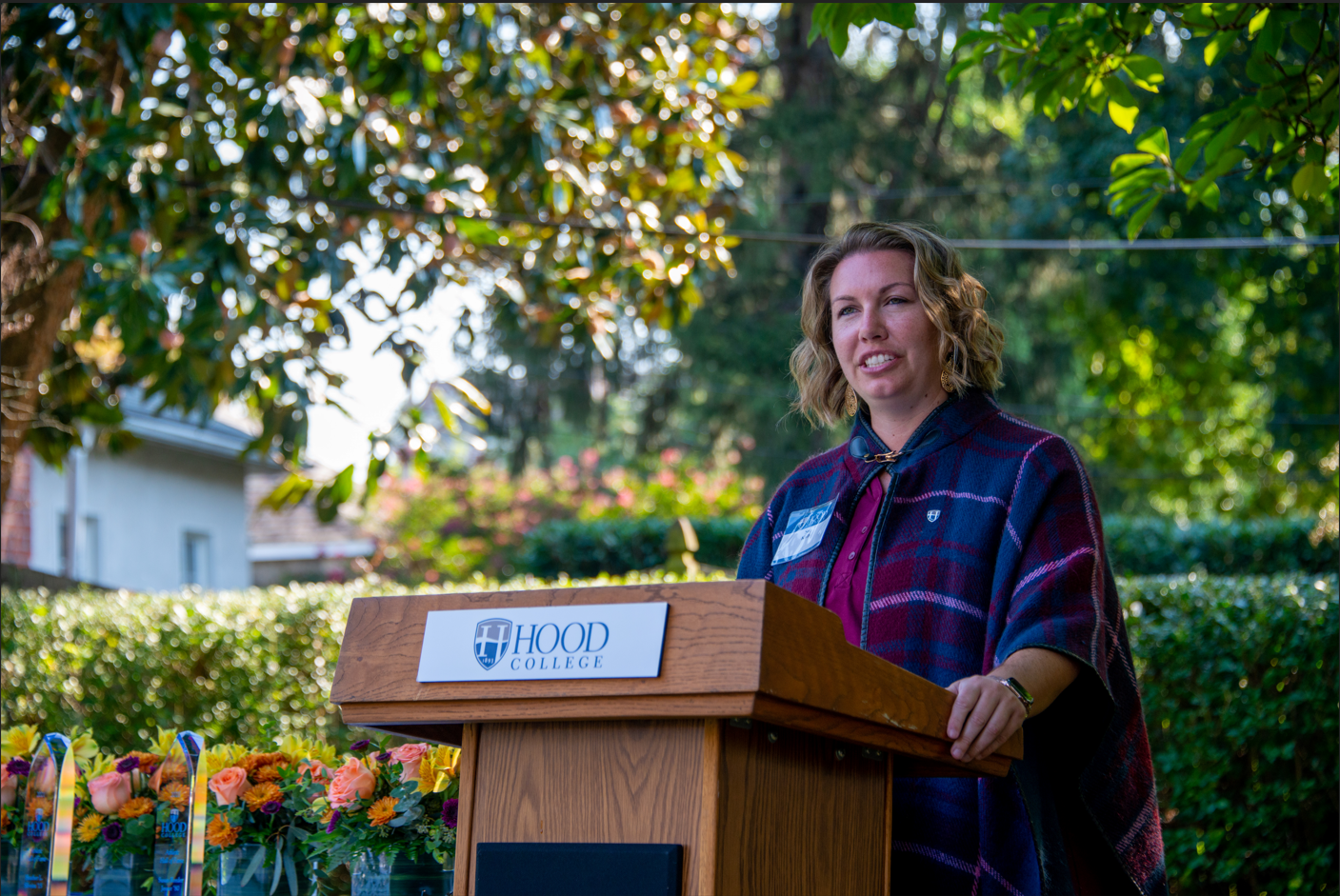 FREDERICK, Maryland — Hood College's Dr. Susan Kolb, Ph.D., director of athletics, has been selected as one of Frederick's Top 50 under 40 by the Frederick County Office of Economic Development.
The Top 50 under 40 recognizes Frederick County's young professionals under 40 years of age who are leaders of their industry. Winners demonstrate values of leadership, give back to the community and add significant value to their company and its culture. Kolb was one of 50 winners chosen out of 286 nominations received.
"First, I want to thank [Hood College] President Andrea Chapdelaine and Vice President of Marketing Laurie Ward, as I was honored to be nominated for this award," said Kolb. "Age has been something that has come up several times in my career. It often starts with colleagues in this field noting, 'you're awfully young to be.... a college coach, an athletic director, etc.'  I've never taken offense to those statements; rather I've looked at them as a compliment."
"Once I finished my playing career, I started gravitating towards the athletic administration side of sport, but I was worried that my age and/or gender might hold me back. I chose to get my Ph.D. while working full-time as a head coach and administrator, so I could position myself with other athletic directors in Division III."
"My career didn't fall in my lap. My athletic career prepared me with a strong work ethic, discipline, and perseverance which allowed me to be considered for a career in athletic administration. Fortunately, my career path has also given me exceptional mentors who have encouraged and supported me to continue taking risks in a career that is not designed for the weak."
"I am honored to be among the other candidates for this award. I hope issues like Frederick's Top 50 under 40 will continue to inspire young men and women that with consistency, dedication and hard work you can absolutely land your dream job, as I have mine."
Media Contact
Athletics
Community Partnerships