Catalan Writer to Present Latest Book on Campus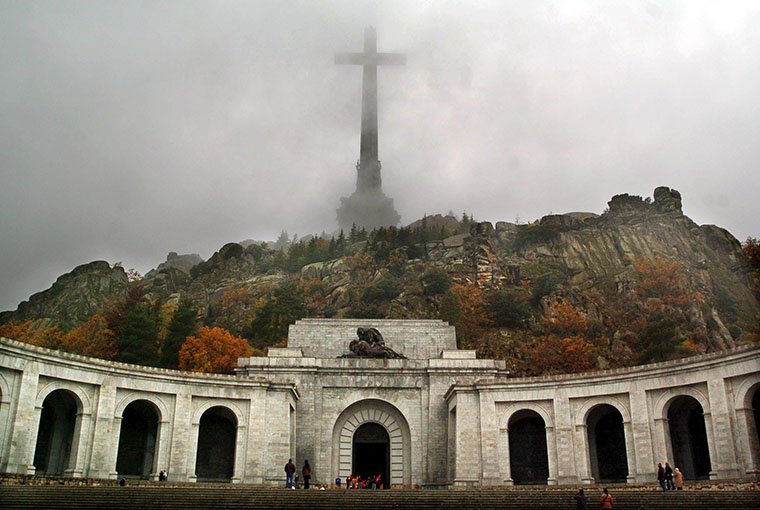 FREDERICK, Maryland—Joan Pinyol, a Catalan writer from Barcelona, will present his latest book "Avi, et trauré d'aquí!" or "Grandpa, I will take you out from there!" at Hood College on May 1 at 7:30 p.m. in Dreiling Seminar Room in Coblentz Hall.
This book is Pinyol's 19th, and it is based on his life. His grandfather, Joan Colom, died at the end of the Spanish Civil War (1936-1939) and was buried in a mass grave in Lleida. His family would visit his grave for decades, without knowing that, from 1965 on, they were bringing flowers to an empty sepulcher.
In the late 50s and 60s, thousands of remains of soldiers from the defeated side were exhumed, without permission or knowledge of the families, and taken from all over Spain to the Valley of the Fallen—the infamous mausoleum that Francisco Franco, Spain's dictator from 1939 to 1975, built for the glory of the fascist victory.
Pinyol learned of his grandfather's destiny in 2008, and, since then, he has been fighting to take his grandfather out of Franco's burial site, without success.
Sponsored by the Charlotte Moran Visiting Scholar Fund, and organized by the Department of Global Languages and Cultures, this event is free and open to the public. For more information, contact Robert Casas at 301-696-3474 or casas@hood.edu.
Media Contact
Tommy Riggs
Assistant Director of Marketing and Communications