Eight Faculty Members Awarded Promotion and Tenure by Board of Trustees
Faculty awarded promotion and tenure across six academic departments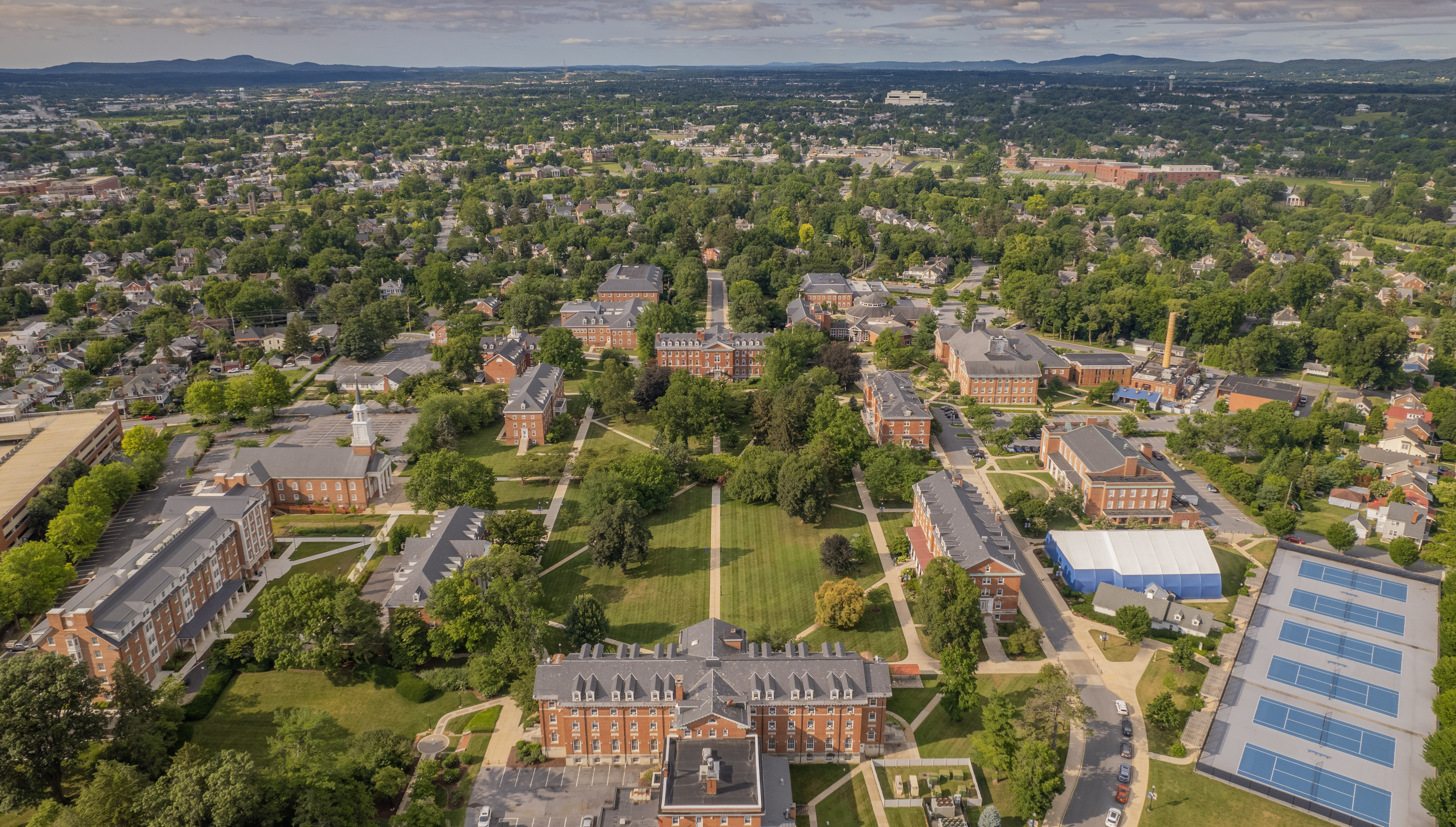 Eight Hood College faculty members have been awarded promotion and/or tenure by the College's Board of Trustees. Faculty receiving promotion and/or tenure have demonstrated their ability to be excellent teachers and commitment to the College's mission.
Seven faculty members were promoted and/or approved for tenure during the Board of Trustees meeting in March, while one faculty member was approved for tenure and promotion to associate professor by the committee during the board's meeting last June.
"These colleagues are a magnificent reflection of Hood College and our mission to serve students with heart, mind and hands," said Debbie Ricker, Ph.D., provost and vice president for academic affairs. "They are teachers, scholars, mentors and servant leaders who enrich our campus and our community in so many ways." 
Approved for promotion:
Kristy Calo, Ph.D., to professor of education


 

Aijuan Dong, Ph.D., to professor of computer science


 

David Gurzick, M.S.'03, Ph.D., to professor of management science
Approved for tenure and promotion in rank:
Robert Casas Roigé, Ph.D., to associate professor of Spanish


 

Michelle Gricus, DSW, LCSW-C, to associate professor of social work


 

Shannon Shoemaker, Ph.D., LCPC, LMHC, NCC, to associate professor of counseling


 

Sara Malec, Ph.D., to associate professor of mathematics (awarded June 2022)


 

Jill Tysse, Ph.D., to associate professor of mathematics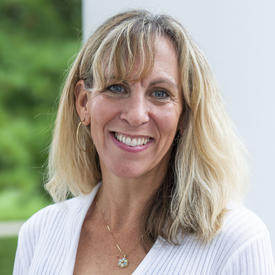 Kristy Calo, Ph.D.
Calo originally joined the Hood community in 2009 as assistant professor of education. She was promoted in rank and earned tenure in 2017. Since then, Calo has authored nine peer-reviewed publications and delivered presentations at 13 national and international professional conferences.
The significance of her work is evident in the citation index of her articles, which have been cited more than 170 times since publication.Students recognize and value the high standards she places on their work and applaud her responsive, engaging and supportive approach to teacher education.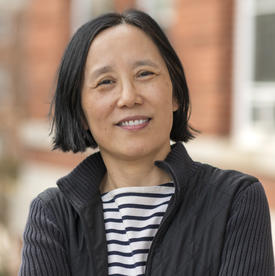 Aijuan Dong, Ph.D.
Dong earned tenure and was promoted in rank to associate professor with the Department of Computer Science and Information Technology in 2012. Since her last promotion, Dong has published eight peer-reviewed papers, five as primary author and many co-authored with Hood students and colleagues. As an educator, Dong touts positive student evaluations at all levels, displaying her passion for providing contemporary applied learning opportunities.
Dong led the Department of Computer Science and Information Technology's successful ABET accreditation review, where she was applauded for her leadership, organization and professionalism in earning this prominent distinction for the program.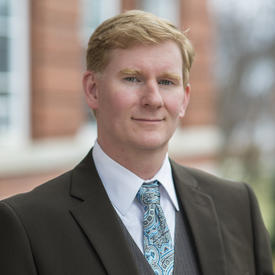 David Gurzick, M.S.'03, Ph.D.
Gurzick began his career at Hood in 2005 as an adjunct instructor before rising in rank and responsibility to earn tenure/promotion in 2015. Since that time, Gurzick has continued to excel as a teacher and scholar, while undertaking several significant leadership roles in his department and across campus.
Teaching heavily enrolled classes at the undergraduate, master's and doctoral levels, Gurzick's reputation as an engaging, highly innovative and student-centered teacher is well known across campus. His students and peers applaud his dynamic style, thoughtful approach to contemporary issues in business and overt passion for student success. He doesn't just teach his students; he invests in them.
Gurzick was instrumental in the design and launch of the Michael S., P'09 and Marlene B. Grossnickle Young '76, H'14, P'09 Data Driven Frederick Center as well as advancing the mission of The George B. Delaplaine Jr. School of Business. As one of his colleagues commented, "Professor Gurzick is the face of the school of business!"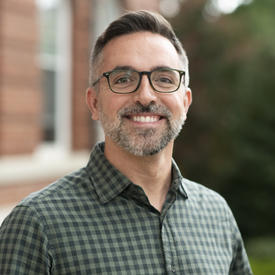 Robert Casas Roigé, Ph.D.
Casas Roigé has been an assistant professor of Spanish in the Department of Global Languages and Cultures at Hood since the fall of 2017. Casas Roigé has distinguished himself as a student-centered teacher, a highly innovative collaborator and engaged servant of the College.Student and peer evaluations show that Casas Roigé is a gifted teacher who knows how to organize a lively, engaging and rigorous class.
Casas Roigé has earned a national reputation in the field of Catalan Studies, with his research and scholarly work yielding numerous articles, monographs, invited talks and conference presentations.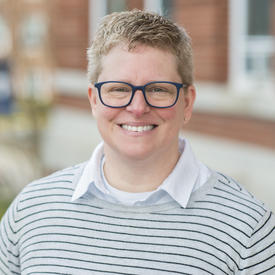 Michelle Gricus, DSW, LCSW-C
Gricus began at Hood in the fall of 2018. As an educator, Gricus has taught more than two dozen unique classes across several disciplines. Gricus's scholarly endeavors focus on professional conduct and ethics in social work. This research has yielded four peer-reviewed publications in leading journals and six peer-reviewed conference presentations at premiere national conferences. While much of her work is solo-authored, she has partnered with numerous Hood students as co-authors.
In all aspects of her teaching, Gricus is intentional, rigorous, innovative and reflective. These values clearly resonate with her students, as more than 97 percent of them rank their experience in her class as "excellent."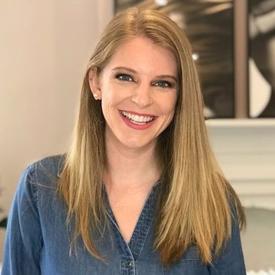 Shannon Shoemaker, Ph.D., LCPC, LMHC, NCC
Shoemaker joined Hood as a tenure-track faculty member in the fall of 2019.She views teaching as a shared responsibility between the student and the faculty member, with a focus on making meaning throughout the experience and providing the knowledge, skills and awareness to be a good counselor. Her goal as a teacher is to help fill a growing gap in the counseling field with effective and knowledgeable professionals.
Shoemaker's research agenda spans diversity issues, creative counseling interventions, sexual wellness in counseling and spiritual issues in counseling. She is both an experienced author and presenter, having published multiple articles and engaged in various presentations during her time at Hood. Many of Shoemaker's research projects have involved students at Hood or at prior institutions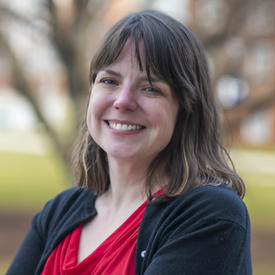 Sara Malec, Ph.D.
Malec was hired in the fall of 2015 as a tenure-track faculty member. Malec most notably utilizes inquiry-based learning strategies in her classes, where students assume the responsibility of constructing their knowledge of a subject within a framework that the instructor provides. This approach has proven to be highly effective, particularly for proof-based and conceptual topics. As one of her students noted, "Professor Malec not only cares about students in an educational realm, but also sincerely cares about them as real human beings.  She is an empowering professor and is such a role model to me as a female mathematician."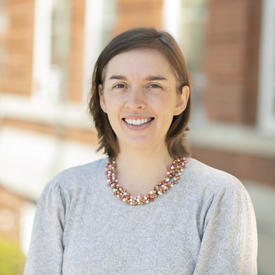 Jill Tysse, Ph.D.
Tysse first joined Hood in 2008 as assistant professor of mathematics and was appointed to a full-time visiting position in 2016 before returning to tenure-track status in the fall of 2019. Throughout her time at Hood, Tysse has demonstrated her genuine passion for teaching mathematics at Hood. Students applaud her patience, humor, charm, availability, empathy and energy. One student noted that Tysse goes above and beyond to ensure that "she never leaves anyone behind."
Tysse led the design of Hood's new data science minor and spearheaded programming efforts for the annual Sonia Kovalevsky Day, where 80 high-school girls and their teachers visit campus for a mathematics conference. Tysse's departmental colleagues note her strong and positive influence, stating that she is "active in every area of academic life: maintaining her scholarship in such disparate and exciting areas, staying on the cutting edge of teaching techniques and serving in vital roles in many areas of campus and beyond."
Media Contact