End-of-Year Awards and Honors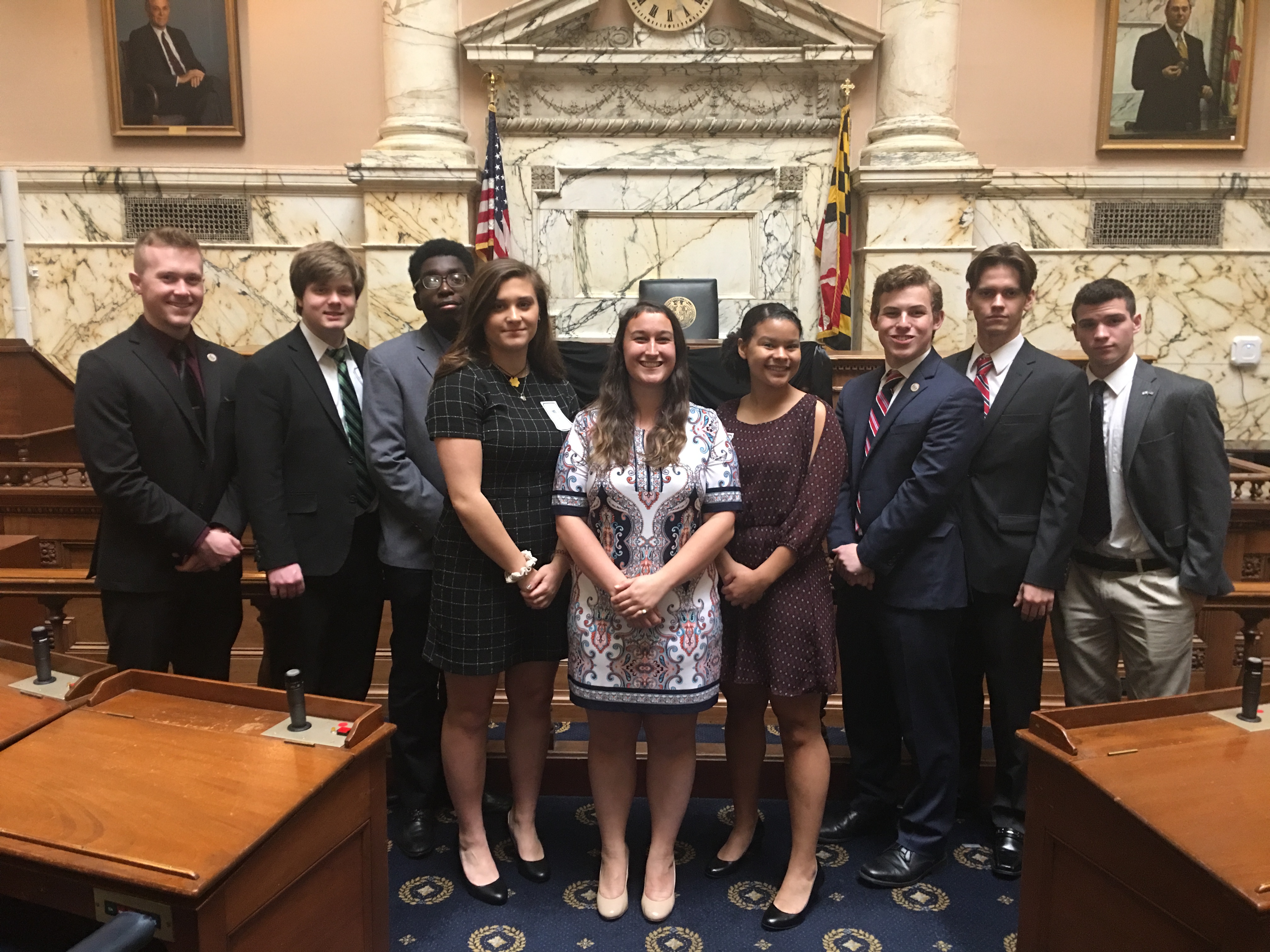 Hood College is proud to announce a flurry of awards and honors as we near the end of the semester.
Ionic Society
April 14, 2019—The Hood College Ionic Society was founded in 1976 with the specific purpose of honoring those 21 sophomores who have successfully combined the rigors of scholarship with outstanding leadership and service. New members inducted were:
| | | |
| --- | --- | --- |
| Caleb Anthony | Blair Kreh | Samantha Plinke |
| Eyosiyas Assefa | Katelyn Klukosky | Iqra Rafiq |
| Lyssa Blaine | Erin Lafferty | Jordan Reed Estes |
| Mitchell Chalk | Asia McConnell | Elena Rowe |
| Anna Eyler | Melissa Merritt | Emily Savona |
| Jenna Frick | Michael Mullen | ReidAnn Sever |
| Caroline Jeranek | Njeri Mu'min | Caylee Winpigler |
Each year, Honorary  Ions are selected and recognized by the Ionic Society for their service to the College. This year's recipients were:
Kristine Calo, Ph.D
Associate Professor of Education
Tamelyn Tucker-Worgs, Ph.D.
Associate Professor Political Science and African American Studies
The Award of Iris symbolizes in highest form the goals of the Ionic Society. This year's recipient of the Ronald J. Volpe Award of the Iris was Brielle Rozmus '19.
Maryland Student Legislature
April 13, 2019—The Hood delegation wrote and debated legislation with students from St. John's, Mount St. Mary's, McDaniel, Washington College and Frostburg. They heard from and visited with State Sen. Sarah Elfreth; and the following students received individual awards:
Brielle Rozmus '19, law and criminal justice
Herbert C. Smith Award for Commitment and Service 
Ashlee Rowles '22, economics and political science
Best Upcoming Student
Brooks Anderson '22, political science
Best Orator 
Other participating students:
Eric Gyamfi '21, communications
Nick Fisher '19, chemistry
Jacob Keith '21, political science and history
Nikolaus Smith '19, business
Shea Jakobowski '22, undeclared
Hayden Myers '22, law and criminal justice
Teachers of Promise Program
April 12, 2019—The Teachers of Promise Program matches the most promising pre-service graduating seniors from Maryland colleges and universities with award-winning veteran teacher mentors who will act as online mentors during the transition period from senior class student to teacher.
Hood College teacher candidates were:
Robby Oland
ALonna Soward
Shantarra Poole
Erin Schwagerl
Media Contact
Tommy Riggs
Assistant Director of Marketing and Communications