Faculty Members Promoted at March Board Meeting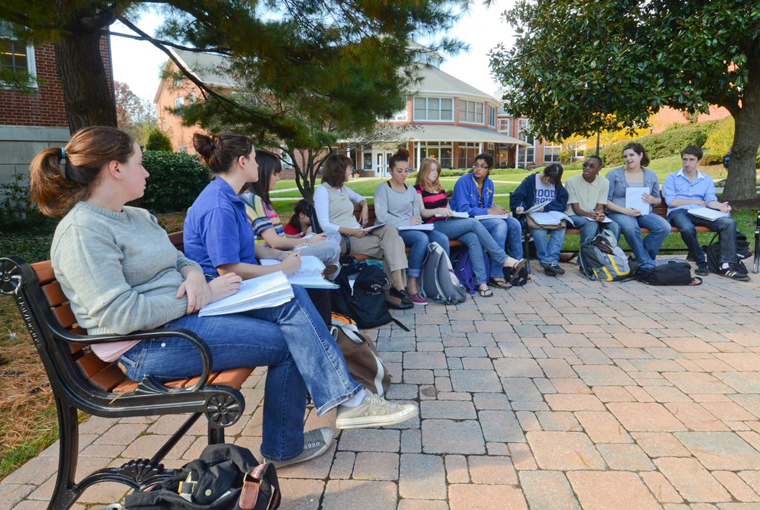 FREDERICK, Maryland—Hood College faculty members Shannon Kundey, Georgette Jones and April Morris were approved for promotion at the most recent Board of Trustees meeting.

Kundey, Ph.D., was promoted to professor of psychology and has served as a Hood faculty member for twelve years. During her time at Hood, she developed four new courses and was an early adopter of the "flipped classroom" model of teaching, which involves delivering course content through online videos while utilizing class time for high-impact applied learning activities and student engagement. She has also led four short-term study abroad experiences in South Africa and the Galapagos Islands. Her scholarly achievements in comparative cognition (human, canine and amphibian) and pattern learning are extensive, and she has published numerous peer-reviewed articles co-authored with Hood College students.

Jones, Ph.D., was promoted to associate professor of biology and granted tenure. She has been a tenure-track professor at Hood since 2014 and has been a fully engaged member of her department and the broader campus community. Over the past six years, Jones has engaged multiple undergraduate and graduate students in her work focused on the role of protein kinase A in bone development, and neurofibromatosis gene (NF1) mutations in cancer. These collaborations have led to student presentations at both regional and national science conferences.

Morris, Ph.D., was promoted to associate professor of art history and archaeology and granted tenure. As an art historian, Morris has taught a variety of interdisciplinary courses at introductory and advanced (honors) levels. Her research, focused primarily on The Crusades and medieval visual culture, is also impressively interdisciplinary, with underpinnings of art history, visual art, military and political history, and socio-cultural contexts.
Hood College is an independent, liberal arts college, offering more than 25 bachelor's degrees, four pre-professional programs, 19 master's degrees programs, two doctorates and 10 post-baccalaureate certificates. Located in historic Frederick, near Washington, D.C., Baltimore and the I-270 technology corridor, Hood gives students access to countless internships and research opportunities.
Media Contact