First-Year Read Author Gina Kolata Visits Campus
First-year students read her book, "Mercies in Disguise"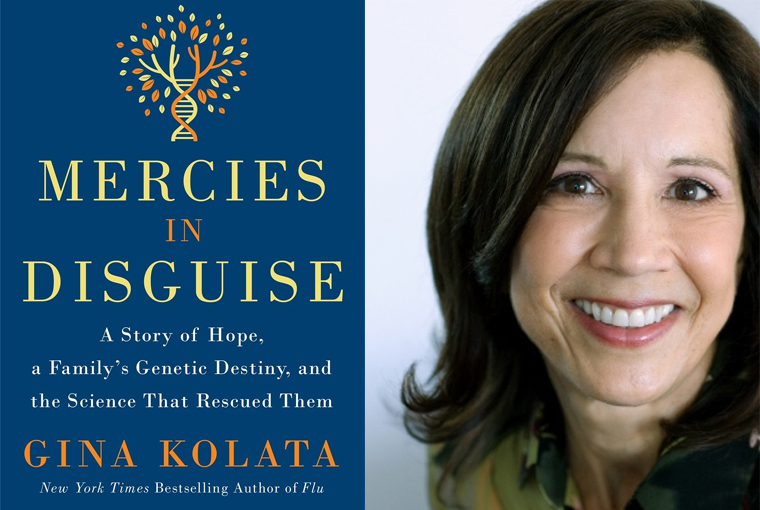 FREDERICK, Maryland—The First-Year Read program at Hood College will host author Gina Kolata on Oct. 24 at 6 p.m. in Hodson Auditorium in Rosenstock Hall.
Kolata authored "Mercies in Disguise: A Story of Hope, a Family's Genetic Destiny, and the Science That Rescued Them." She will talk about this true story of a family who must confront a rare inherited neurological disease that is brutally killing them.
Interweaving science, medical ethics and human drama, Kolata follows the Baxleys as the disease's cause comes to light. Although there is no cure, scientists devise a blood test that can reveal who carries the fatal gene for those who want to know. The author brings this choice to life in Amanda Baxley's emotional decision to take the test. The dilemmas she faces once she learns the results make clear the terrible impact of this incurable disease. A Q&A session and book signing will follow the talk.
Kolata is a senior medical writer at the New York Times, author of nine books and editor of three. She has won numerous prizes for her writing and was a Pulitzer finalist twice—once for investigative reporting and again for explanatory journalism.
The First-Year Read Program creates an instant sense of community among students entering Hood College by offering a number of shared intellectual and social experiences through a common read. All incoming first-year students read the chosen book over the summer. During fall orientation, students meet in small groups led by volunteers from the Hood community to discuss the book's main themes and important issues raised. First-year students are then required to write an essay about the book. The program culminates with the author's visit to the Hood campus to visit with students during the day and give a public speech in the evening.
This event is free and open to the public. The lecture is made possible by the Hanson Lecture Series through the Foundation for Enhancing Communities. For more information, contact Martha Bari at bari@hood.edu.
Media Contact