Fund for Future Teachers Established in Honor of Member of the Class of 1913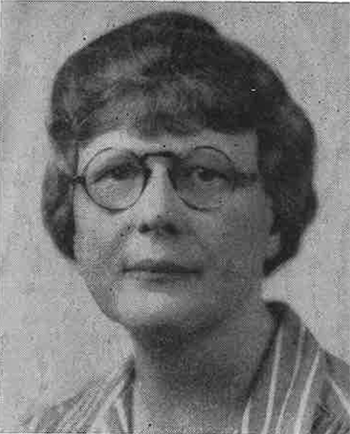 FREDERICK, Maryland—The Margaret R. Motter, 1913, Fund for Future Teachers was established in 2020 by John C. George, Ed.D., professor emeritus in education, in memory of Margaret R. Motter, class of 1913. The fund is used to help Hood College students pay for teacher certification exams and student teaching fees required to complete their programs.
Miss Motter was a revered teacher from Frederick. "She was my next-door neighbor, encouraging me in my first years as a teacher with Frederick County Public Schools," George said. "She has taught Appalachian children in eastern Kentucky and always waxed enthusiastic about her experiences."
George taught in the education department at Hood College from 1989 through 2016.
"There is a nationwide shortage of teachers and the cost of becoming a teacher sometimes prevents people from becoming teachers," said Christy Graybeal, Ph.D., associate professor of education and mathematics, and chair of the Department of Education. "This gift will enable more Hood College students to become teachers by helping to pay for their teacher certification exams and the costs associated with student teaching. We are grateful to Dr. John George for supporting Maryland education through this gift."
Donations to this scholarship can be made through the Office of Institutional Advancement. Contact Emily VanderWoude, director of leadership giving, at 301-696-3708 or vanderwoude@hood.edu for more information. 
      Hood College is an independent, liberal arts college, offering more than 25 bachelor's degrees, four pre-professional programs, 19 master's degrees programs, two doctorates and 10 post-baccalaureate certificates. Located in historic Frederick, near Washington, D.C., Baltimore and the I-270 technology corridor, Hood gives students access to countless internships and research opportunities.
Media Contact