Hans Wagner Memorial Achievement Award established in memory of laboratory supervisor
$15,000 fund will support high-achieving seniors in Department of Biology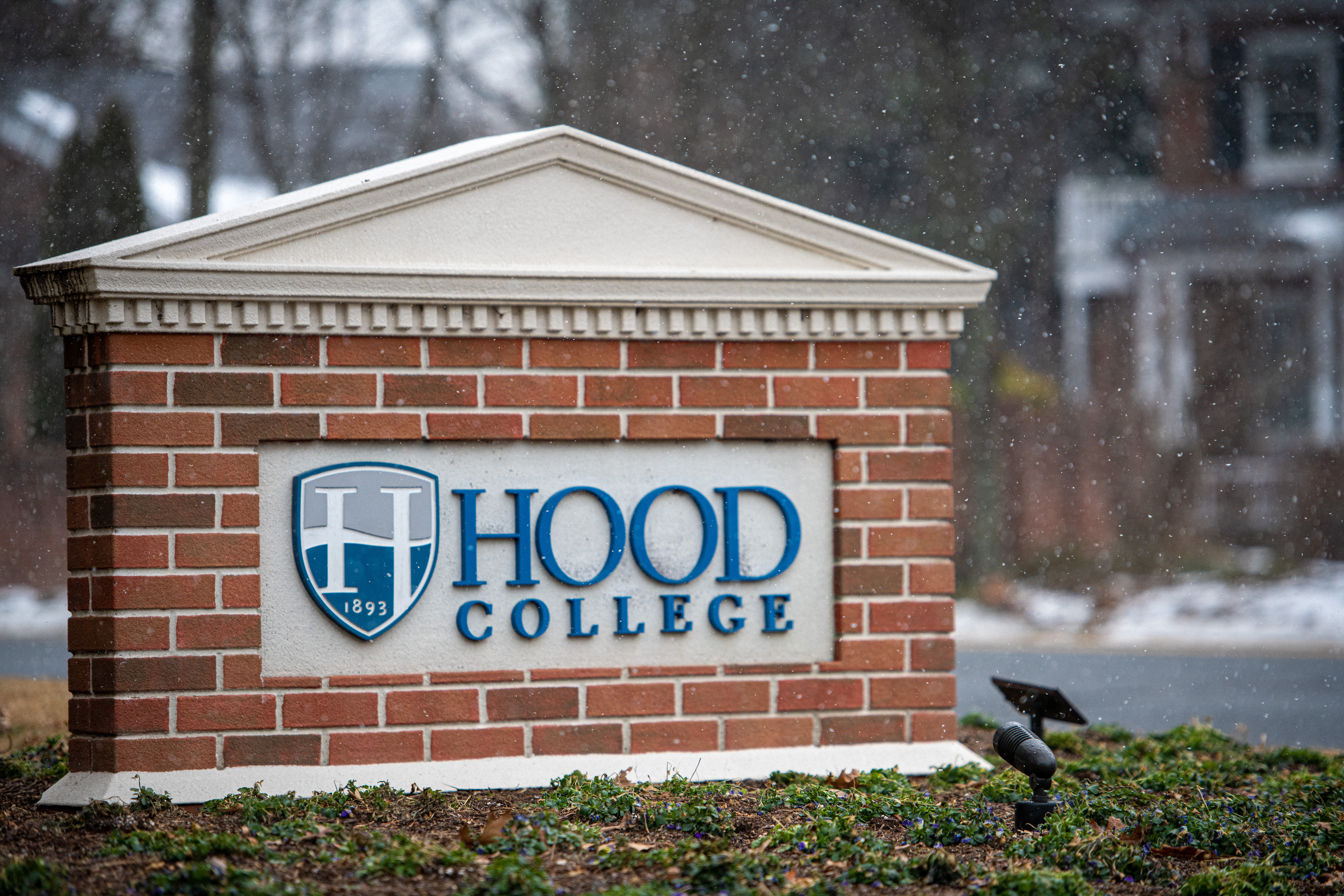 FREDERICK, Maryland — Hood College has received a gift of $15,000 from the family of Hans Wagner to officially establish the Hans Wagner Memorial Achievement Award. The award has been established in memory of dedicated laboratory supervisor of nearly two decades, Hans Wagner, who passed unexpectedly in March of 2021.
Wagner began his time at Hood after enrolling in a Biology class in the spring of 1998 following a move to Frederick, Md., from Bridgewater, N.J., where he attended Bridgewater Raritan High School East and became an owner of Steck's Delicatessen.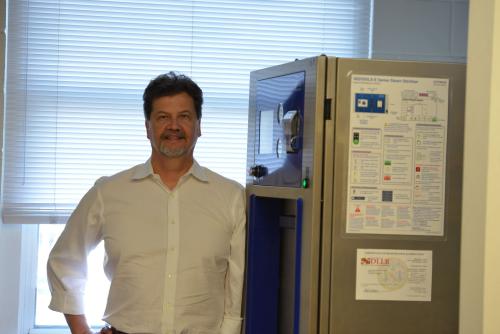 Wagner then applied for an open position in the Biology Department as a lab instructor, which launched a nearly 20-year career at Hood College beginning in 2003. Wagner then became the Biology Department Laboratory Supervisor and Chemical Safety Officer.
Wagner was supremely dedicated to the students of Hood and higher education, as evidenced by his winning of the Dr. Henry P. and Page Laughlin Administrative Award in 2011, which is given based on leadership in college-wide and/or team-based initiatives, proactive involvement in the College Community and programs or projects designed to make a difference.
"Hans always had a warm smile and a positive "Good Morning" greeting here in Hodson. We affectionately called him the "Hans-O-Matic" because he did so many things so well," said Oney Smith, co-chair of the Hood Department of Biology. "Although the halls of Hodson are empty without Hans, his spirit lives on. A spirit that calls on us to lead our lives with a positive, level-headed approach, to safeguard our planet and to treat everyone with dignity and respect."
"Hans impacted the lives of many people. He instilled a strong belief in leading a responsible life through dedication and hard work," said the Wagner Family in a statement. "We are proud to present this gift to Hood College in remembrance of Hans and his unwavering commitment to Hood students and their lifelong success."
Two $2,500 awards will be given each year to two seniors with the highest GPAs graduating with a Biology degree, beginning in spring 2022, and concluding in spring 2024, with a total of six awards issued.
Student awardees shall be announced at Hood College's annual Honors Convocation or other suitable event. This fund is open to receive additional gifts. To make a contribution in memory of Hans Wagner, please contact Emily VanderWoude at vanderwoude@hood.edu or 301-696-3708.
Media Contact
Biomedical & Environmental Graduate Programs
Grants and Scholarships