Hodson Gallery Features New "Garden of the Soul" Gallery
Latest exhibit within Tatem Art Center features botanical watercolors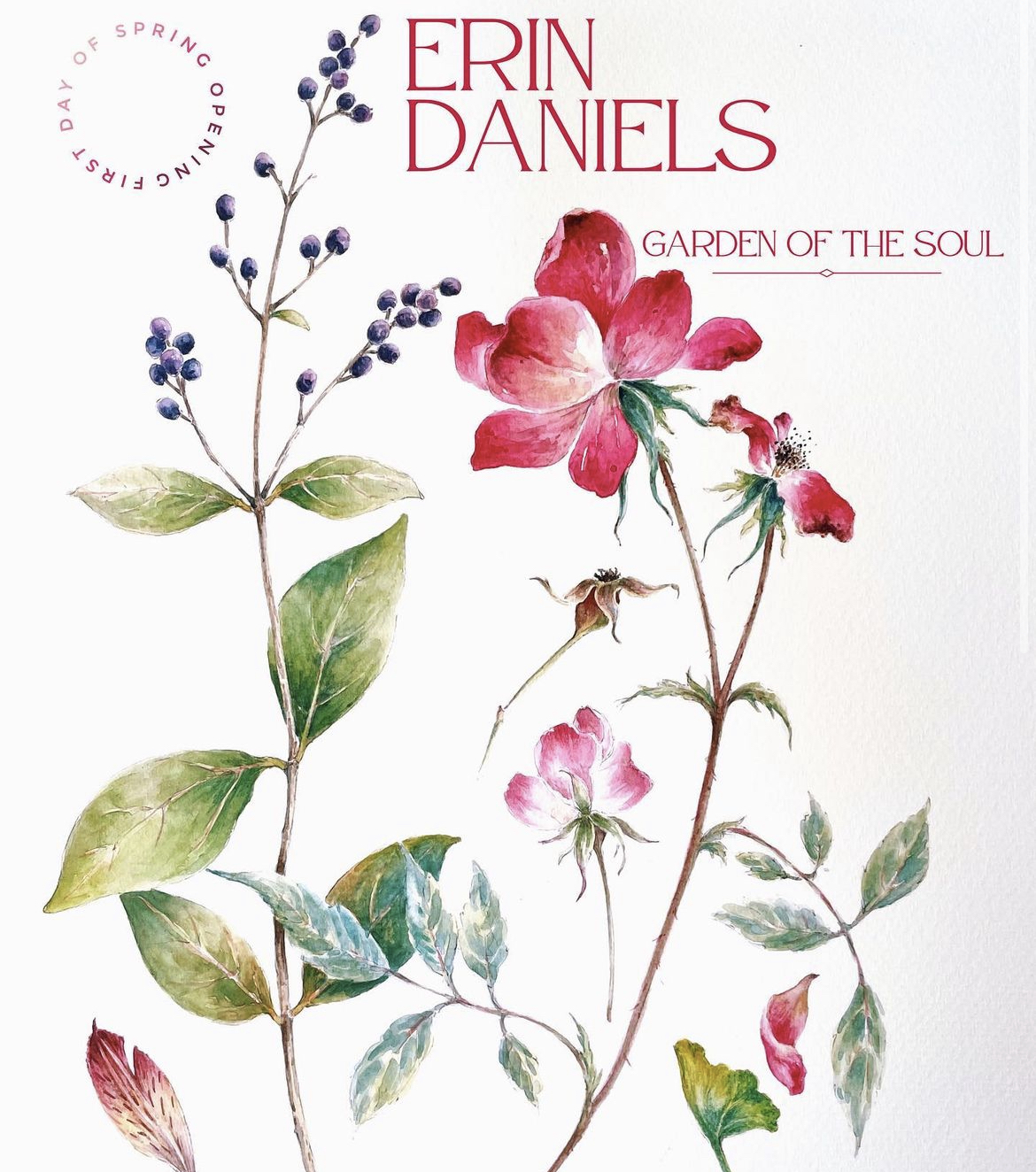 The Hodson Gallery at the Tatem Arts Center's latest exhibit is from artist Erin Daniels, titled, "Garden of the Soul." This exhibition is free and open to the public and can be viewed daily from 9 a.m. to 7 p.m.
A reception with the artist will be held on Saturday, April 1, from 2-4 p.m. The exhibit is open from March 20, the first day of spring, to April 14.
From Artist Erin Daniels: "'Garden of the Soul', is the culmination of years of work and research inspired by a small, tattered book gifted to me after the death of my beloved Nana. The book had belonged to her great-grandmother, Elizabeth Kelly, and was a gift to 'Eliza' when she embarked on her emigration to Philadelphia from Greencastle (Belfast), IRE in 1875. The spiritual tome, worn ragged by generations of hopes and worries, is titled 'Garden of the Soul' and upon first touching it and reading the heartfelt inscription inside its cover I felt as if I held a living link to my past. The seed was planted for an artistic endeavor so encompassing I could not even imagine it at the time. That tiny seed has flourished over years of research, work, and contemplation, to finally blossom with this exhibit."
'Garden of the Soul' explores Legacy, Lineage, and a Sense of Place as expressed through botanical watercolors. A familial connection to Hood College makes this the ideal venue for this exhibit as my son, James, is currently a junior at Hood and my great-aunt, Elizabeth Rose Long (also a direct descendant of Elizabeth Kelly), attended Hood in the 1930's at the tender age 16!"
Media Contact