Hodson Trust Grants Hood $3.6 Million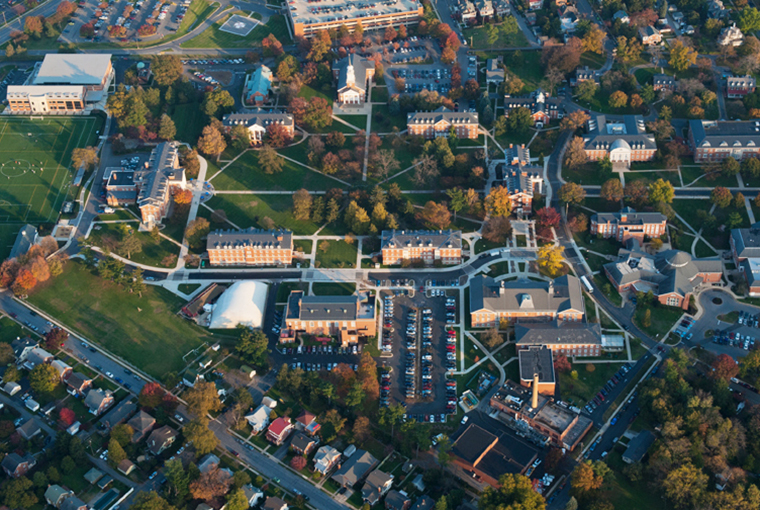 FREDERICK, Maryland—Hood College has received more than $3.6 million from the Hodson Trust to support student scholarships. This is the largest gift Hood has received from the Trust since 2007. The Trust has traditionally provided funding to promote academic excellence and high-achieving students.
"The Hodson Trust has a long history of supporting Hood College and higher education in general," said Andrea E. Chapdelaine, Ph.D., president of Hood. "We can't thank them enough for their generous commitment to us."
Throughout the College, the Hodson name is prevalent in scholarships for students, fellowships for faculty, and named buildings. These include the Hodson Fitness Center, the Hodson Outdoor Theater, the Hodson Swimming Pool, the Hodson Gallery in the Tatem Arts Center, the Hodson Science and Technology Center, and the Beneficial-Hodson Library and Information Technology Center.
The Trust was settled in 1920 by the family of Col. Clarence Hodson, who grew up in Maryland. Hodson believed that credit should be available to the average American, a revolutionary idea in 1914 when he founded the Beneficial Loan Society. Beneficial became one of the nation's most successful corporations.
Each year, the Hodson grant is distributed among four Maryland institutions: Hood, Washington and St. John's Colleges and The Johns Hopkins University.
Media Contact
Tommy Riggs
Assistant Director of Marketing and Communications