Hood College and Frederick Chamber of Commerce sign NeighborHOOD Partnership Agreement
Chamber agreement marks fifth participant in tuition discount program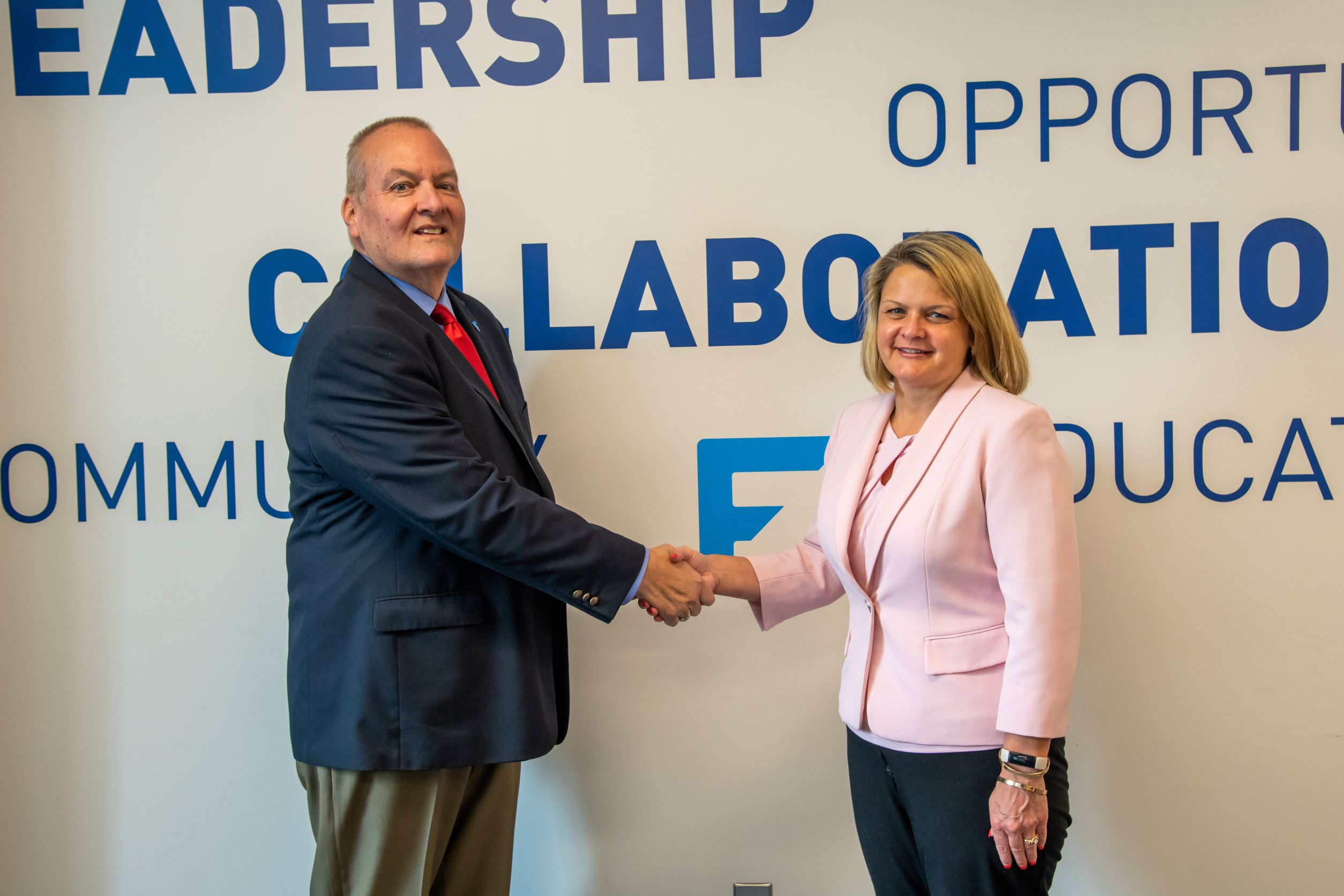 FREDERICK, Maryland — Hood College and the Frederick Chamber of Commerce has agreed to a partnership that will offeractive Chamber members tuition discounts for their employees and their dependents.
Hood first launched the NeighborHOOD partner program with Frederick County Public Schools in August of 2019. Since its inception, five different groups have signed onto the partnership, and over 40 students have participated at both undergraduate and graduate levels.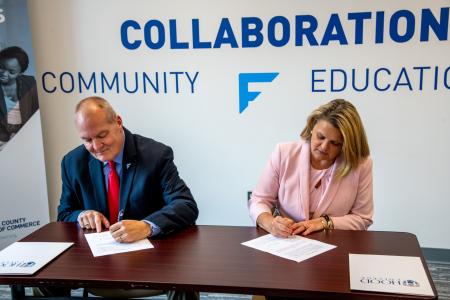 "Hood College and the Frederick Chamber have long worked together to strengthen the partnership between the College and Frederick as a whole," said President Andrea Chapdelaine. "The signing of this agreement further solidifies that connection, and has the potential to yield great things for the Frederick workforce." 
Hood will provide tuition discounts to Chamber member employees, their spouses and dependent children who are degree-seeking and enrolled either full-time at the undergraduate level or part-time at the graduate level. Full-time undergraduates will receive a $15,000 annual tuition discount; part-time graduate students will receive a discount of up to $1000 per academic year.
"Hood College and the Frederick Chamber have a special bond, and this tuition discount program is a wonderful example of our evolving partnership," said Rick Weldon, president and CEO of the chamber. "President Chapdelaine has served as the Chamber Board President, helping me guide the Chamber and our entire business community through the pandemic.
We're excited to offer Chamber members access to this generous benefit, and look forward to our continuing relationship with our friends from Hood College."
Hood's NeighborHOOD Partners Program is designed to thank community partners, increase access to a Hood education to help build a more knowledgeable and prepared workforce, and contribute to the intellectual capital of the community.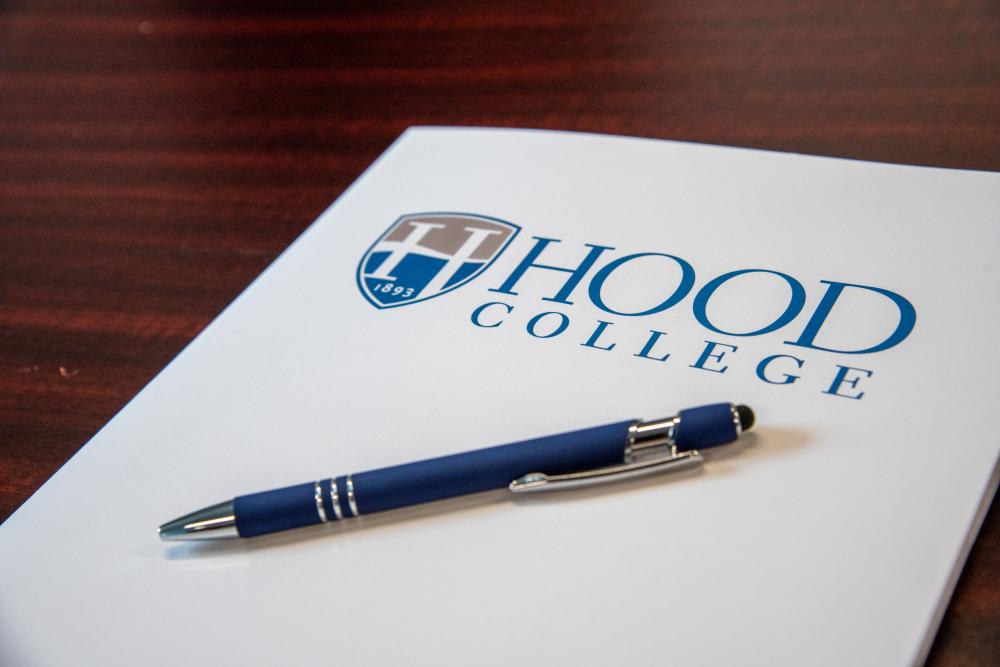 Media Contact