Data Driven Frederick Receives Outstanding Community Impact Award
Hood data center earns award from Frederick United Way at 2023 BRAVO! Awards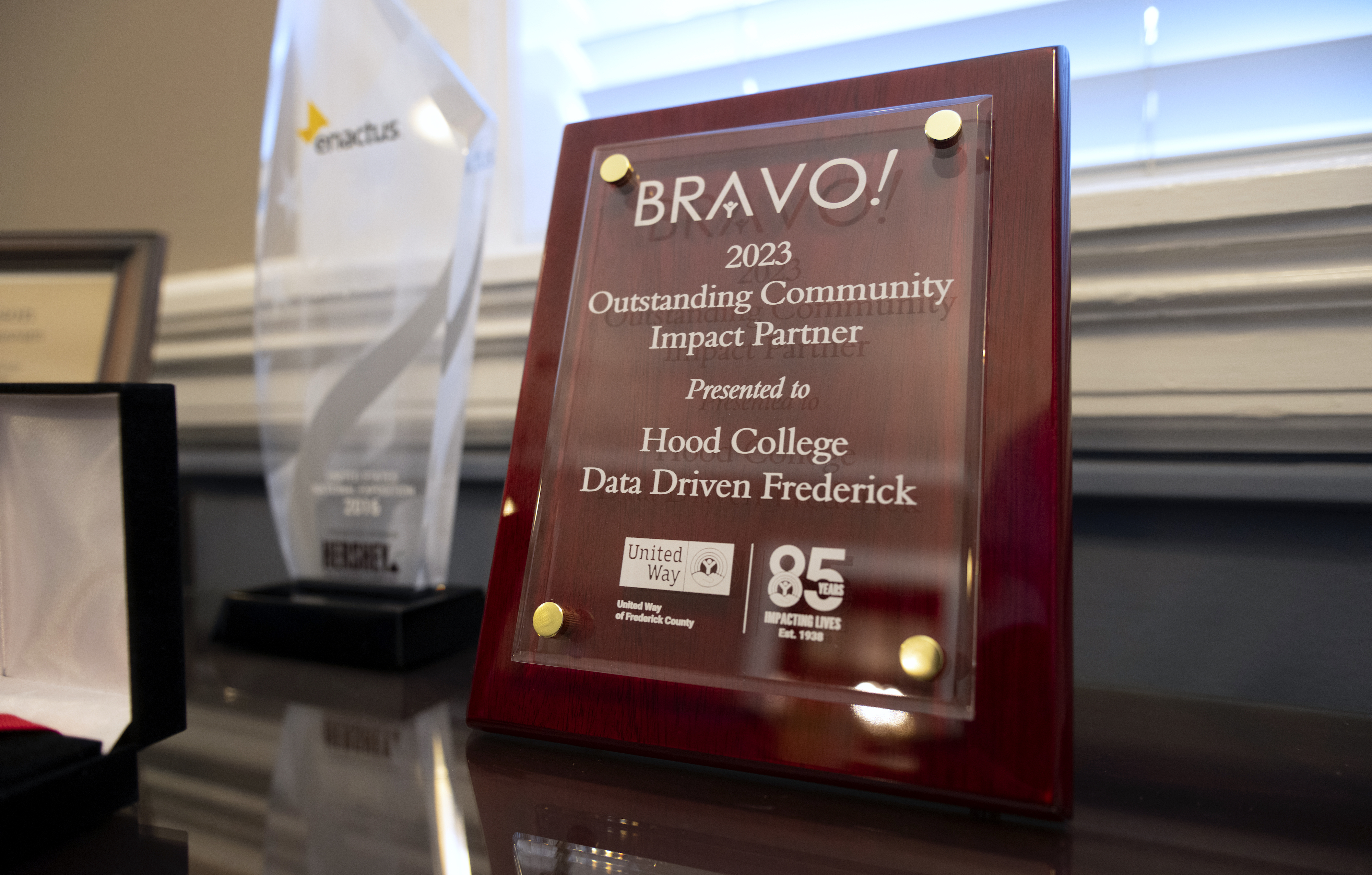 Hood College is proud to announce that The Michael S., P'09 and Marlene B. Grossnickle Young '76, H'14, P'09 Data Driven Frederick Center (DDF) was selected to receive the 2023 Outstanding Community Impact Partner award at Frederick United Way's annual BRAVO! Awards on Saturday, June 17, at Harry Grove Stadium.
The Frederick United Way BRAVO! Awards is an annual event that celebrates volunteers and supporters for their commitment to fighting for the health, education and financial stability of every person in Frederick County. The Outstanding Community Impact Partner is given to those who reflect true community impact by leveraging the whole community to achieve incredible goals.
DDF is a state-of-the-art classroom that serves as a centralized repository of information about the Frederick region's health, economy, social welfare, land use and infrastructure, designed to be a dynamic local and regional resource for area leaders in all business sectors. Within DDF, graduate and undergraduate students are able to conduct research and interpret, manipulate and present large amounts of data as part of their coursework—all skills crucial to the future of a data-driven world.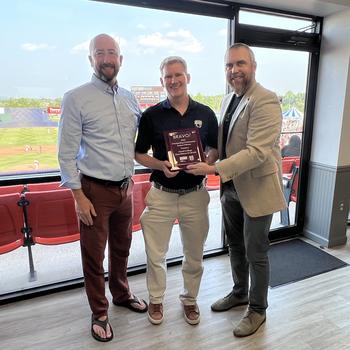 DDF was formally unveiled to the Frederick community at a ribbon-cutting ceremony last April. The center was made possible thanks to a lead gift from Michael S., P'09 and Marlene B. Grossnickle Young '76, H'14, P'09.
"When I first learned that Data Driven Frederick was being honored with this award, I was overjoyed," said David Gurzick, M.S.'03, Ph.D., chair of The George B. Delaplaine Jr. School of Business at Hood. "It was a heartening moment that validated all the hard work, long hours and dedication poured into [DDF] by so many individuals. It felt like a profound affirmation of our mission and the impact that accessible data can have on the Frederick community."
"The United Way of Frederick County creates positive change in our community, addressing critical issues such as education, health, transportation and financial stability through the implementation of interventions that aim to uplift the lives of individuals and families," said Emmanuel Mensah, M.S.'23. Mensah is a student in Hood's management information systems program, who also works with Frederick United Way's Ride United program.
Mensah continued: "The Data Driven Frederick Center creates positive change by enabling the Frederick region to leverage data and analytics to drive evidence-based strategies and make informed decisions that address the specific needs of our community."
Media Contact
Awards
Business
Community Partnerships