Hood College celebrates opening of Beneficial-Hodson Library and Learning Center
Ceremony signals opening of new $7M+ learning commons on campus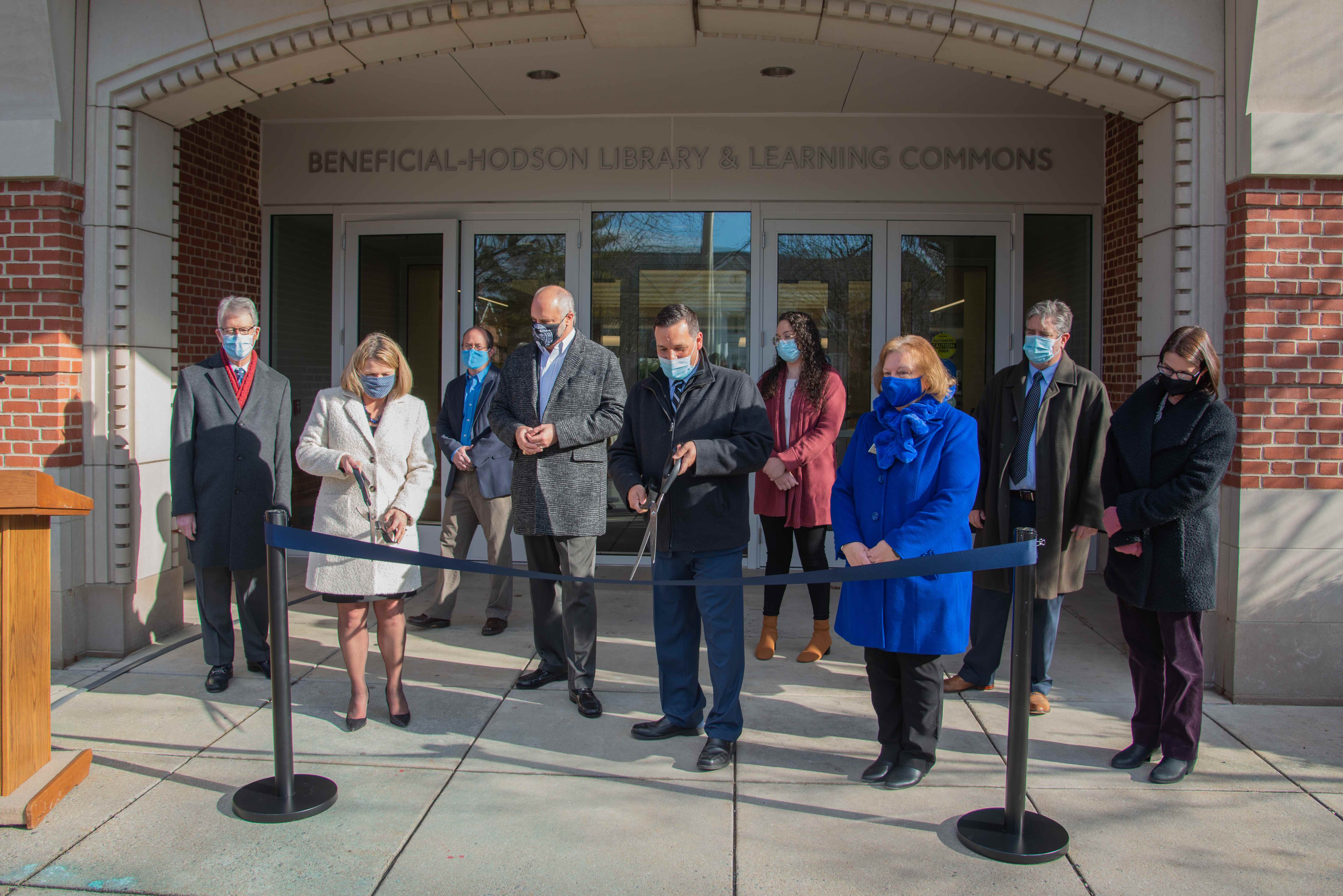 FREDERICK, Maryland— Hood College hosted a virtual ribbon cutting ceremony to celebrate the opening of the newly renovated Beneficial-Hodson Library and Learning Commons.
The renovations, which began in January 2020, have transformed the Beneficial-Hodson Library into the Beneficial-Hodson Library and Learning Commons; a new and dynamic learning space on the Hood College campus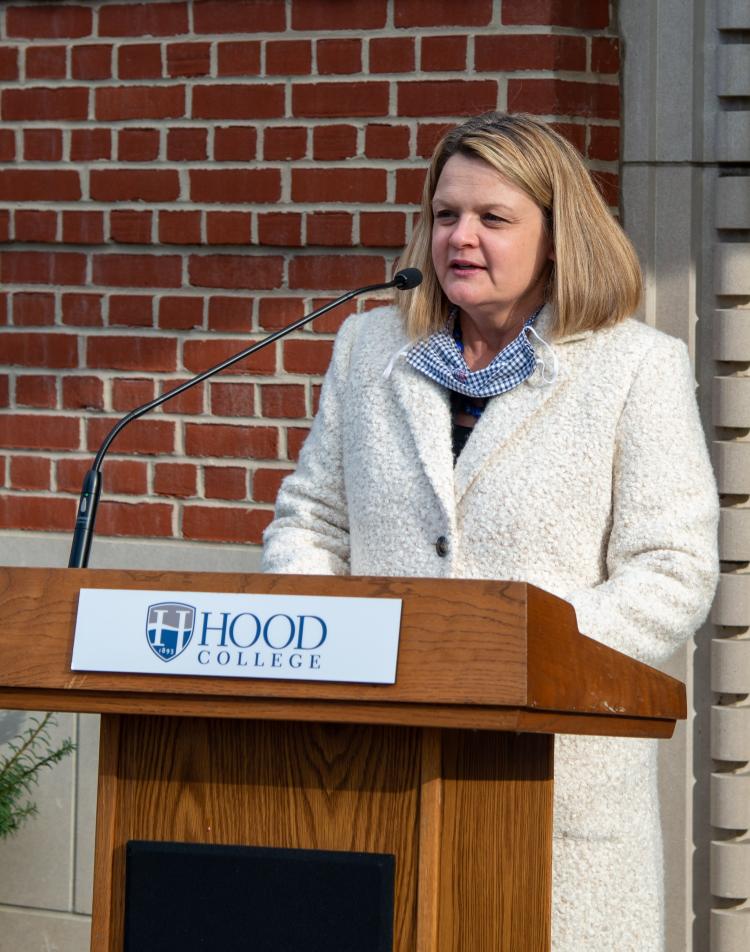 . 
"We are delighted to finally unveil the transformed Beneficial-Hodson Library and Learning Commons and we are eager for our students to return to campus so they can explore the space in person for the first time," said President Chapdelaine. "We're also enormously grateful towards The Hodson Trust and the State of Maryland as these crucial renovations would not have been possible without their support."
The renovations cost approximately $7.2 million and were funded primarily by contributions from The Hodson Trust and the State of Maryland, as well as several other generous benefactors.
The renovations include modern glass wall installations on the south and east sides of the building which serve to increase natural light within the building and improve energy efficiency. With revamped student study pods, lecture spaces and the addition of a new computer lab as well as 16 new collaboration rooms, the new Beneficial-Hodson Learning Commons features 50% more study seats and tutoring spaces than previously.
The learning commons will now also be home to the College's Office of Student Support Services and the information technology help desk.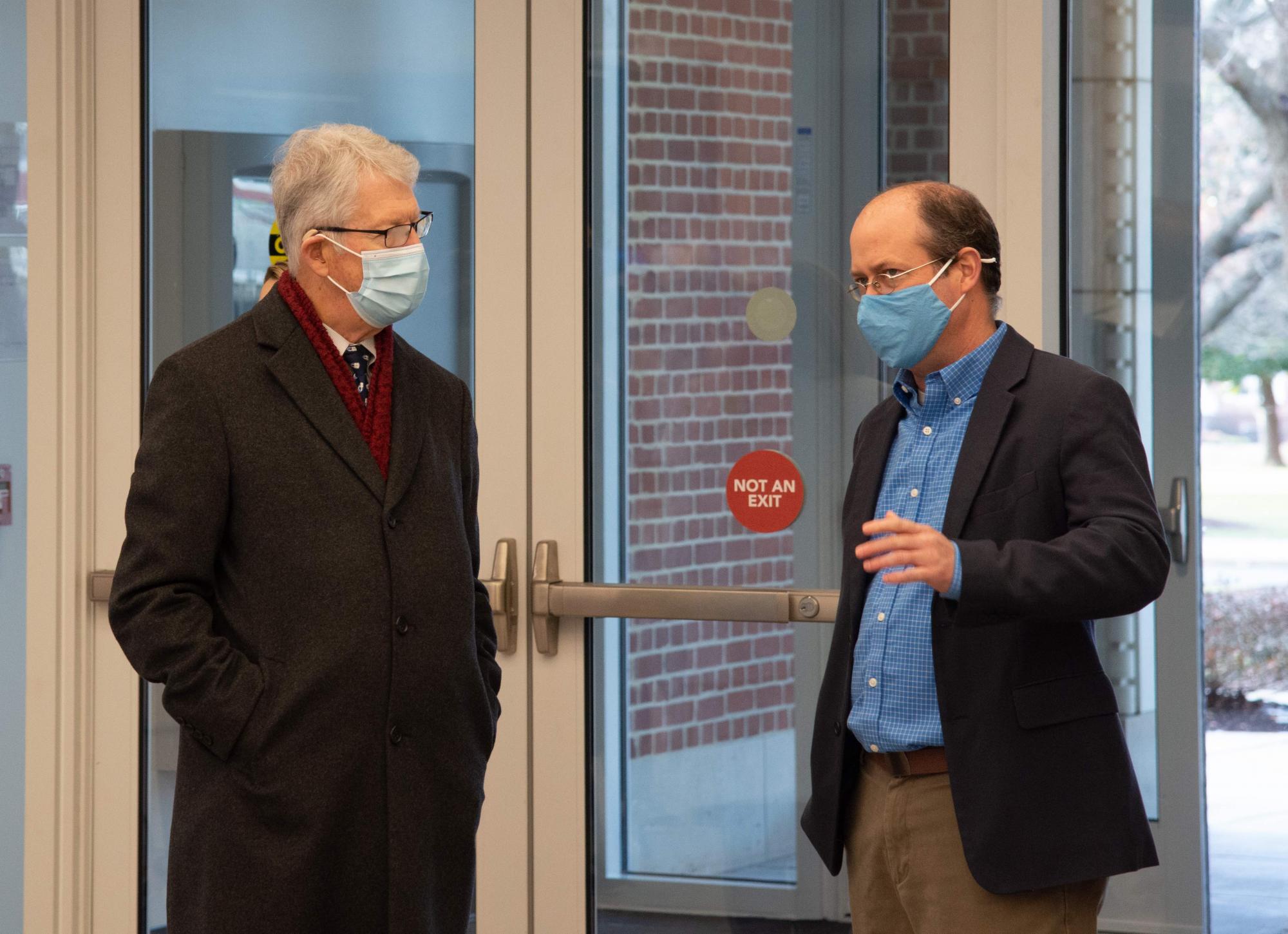 The ceremony, which was broadcast live on the Hood College YouTube Channel, featured Hood College President Andrea Chapdelaine, Ph. D., Board of Trustees member John Tisdale, Hood Alum and 2021 doctoral cohort Michael Dillman '02, M.S.'06, Student Government Association President Lily Bean '21, Chief Information Officer Bill Hobbs, Library Director Toby Peterson, Dean of Student Success Jennifer Schum, Associate Professor of History Jay Harrison and Board of Trustees Member Marlene Grossnickle Young '76, P'09, H'14.
Media Contact