Hood College to Receive $1M from Federal Omnibus Bill
Funding to be directed towards new Data Driven Frederick and Biomedical Research Centers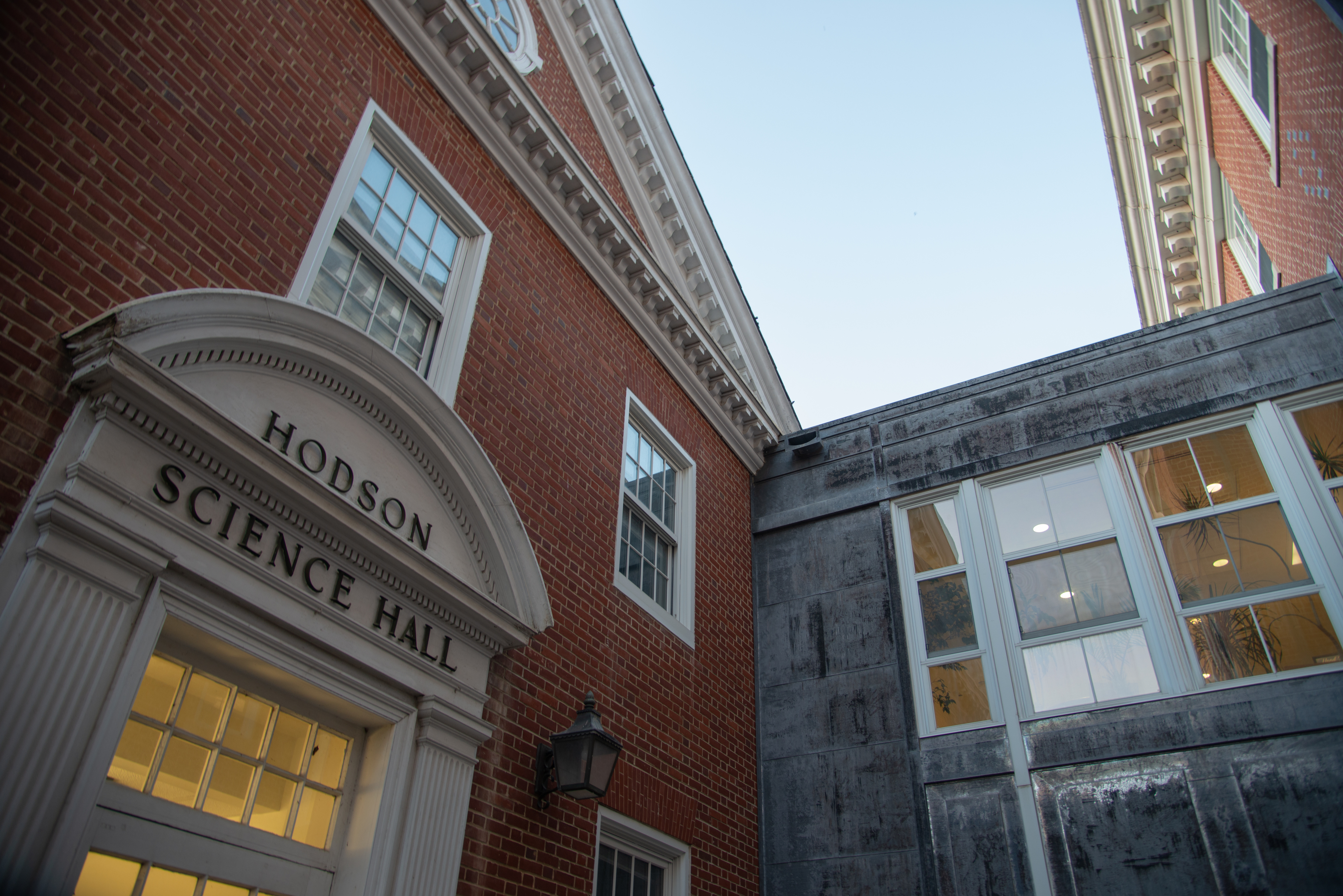 Hood College will receive $1 million from congressionally directed spending via the Fiscal Year 2023 Omnibus Appropriations Bill, secured by U.S. Senators Ben Cardin and Chris Van Hollen (D-Md.), to fund two new centers: the Marlene Grossnickle Young and Michael S. Young Data Driven Frederick Center (DDF) and the Biomedical Research and Training Center.
Funding for these projects comes from congressionally directed spending requested by Senators Cardin and Van Hollen and enacted as part of the fiscal year 2023 omnibus government funding bill.
Previously called earmarks, congressionally directed spending has returned for a second year after a ten-year hiatus, allowing members of Congress to present important projects in their state or district for consideration by the Appropriations Committee. Cardin and Van Hollen presented these projects to the Appropriations Committee as investments designed to benefit the State of Maryland and the Frederick community.
Together, Senators Cardin and Van Hollen secured $36.5 million in congressionally directed spending for education and workforce development projects throughout the state of Maryland in the FY23 omnibus. This funding further advances Hood College's Forging the Future campaign, which has raised nearly $64.7 million toward its $65 million goal.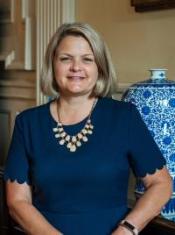 "On behalf of the Hood and Frederick community, I am grateful for the support of our U.S. Senators from Maryland for these innovative research centers. Building on Hood's historic and growing academic strengths in these areas, the new facilities will enable our students and faculty to help address both local and global challenges in partnership with Frederick biomedical research and manufacturing industries, government, businesses and nonprofits," said Hood College President Andrea E. Chapdelaine, Ph.D. "Undergraduate and graduate students, as well as our partners' employees, will acquire cutting-edge, high-demand skills that will address regional workforce needs, further strengthening the scope and quality of Hood's educational offerings."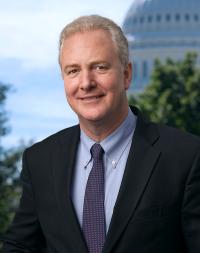 "Investing in STEM education is key to equipping Marylanders with the tools they need to tackle 21st-century challenges and compete for 21st-century jobs. The direct federal funding we delivered for Hood College will address both sides of that equation by enhancing research efforts and training students to succeed in industries of the future. With these funds, Hood College will help unlock more opportunity for students in our state," said Senator Van Hollen.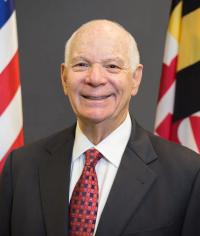 "I'm proud to support these two federal investments that bolster Hood College's ability to serve two identified needs for the Frederick community in supporting nonprofit organizations and the biomedical workforce," said Senator Cardin. "This funding will help to establish these distinct centers that will have the dual benefit of training Hood College students with the skills necessary for the region's in-demand professions while providing a benefit to local community organizations."
The DDF will collect, aggregate and make available vital data and regional indicators for Frederick County's public and private sector decision makers.
Conceived and directed by Department Chair of the George B. Delaplaine Jr. School of BusinessDavid Gurzick, Hood students and faculty members will conduct research on projects developed in collaboration with community partners, in addition to exploring their own research questions using this extensive dataset.
The Ausherman Family Foundation and The Community Foundation of Frederick County have also provided support for DDF to hire Executive-in-Residence, Dr. Erik Devereux, who brings both advanced technical expertise in data management and visualization and experience working with local organizations.
Hood's new Biomedical Research and Training Center, housed within the Hodson Science and Technology Center, will introduce state-of-the-art labs, allowing the College to offer more STEM training opportunities for Hood students as well as students from other regional colleges and employees of local companies.
The Center will prepare new employees to enter the local workforce with the experience necessary to meet immediate needs in manufacturing, research and development. Proposed programming will focus on high-demand skills and emerging technologies, including STEM workshops and graduate-level advanced research preparedness courses. The Center will also invite scientists from partner companies to teach, aiming to foster apprenticeships between students and regional industry partners.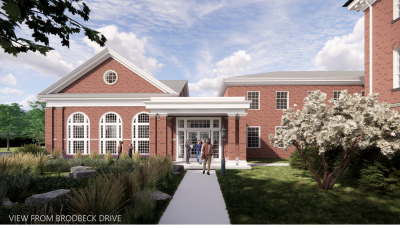 The Center builds on the partnership between Hood and Kite Pharma, established in 2021 when Kite installed a new cancer research lab on the College's campus. The lab allowed Kite to train new employees and Hood students in cell therapy manufacturing. Funding for this lab was provided by the Maryland Department of Commerce, with additional funding from the Department of Commerce's Maryland E-Nnovation Initiative Fund and Ruth Whitaker Holmes '55, H'93 and G. Burtt Holmes.
The Center will be built as part of a 32,000-gross-square-foot addition the Hodson Science and Technology Center, which will enable the College to support continued growth in the sciences, including new programs in sustainability, health informatics and health sciences.
Media Contact
Grants and Scholarships
Community Partnerships