Hood College Receives $2.2 Million Grant from HRSA
Scholarship established to promote diversity of M.S. in counseling students and graduates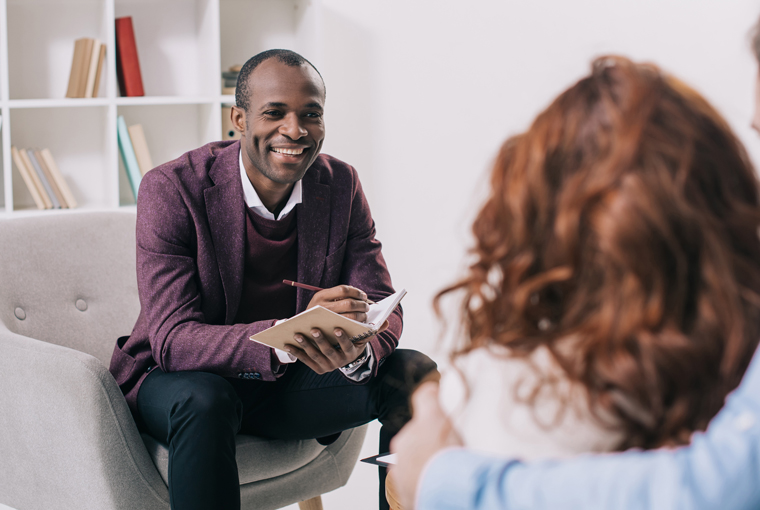 FREDERICK, Maryland—Hood College's counseling program has received a $2.2 million grant from the Health Resources and Services Administration (HRSA).
This grant, to be dispersed over the next five years, is for the master's program in clinical mental health counseling to increase its diversity as well as the diversity of the profession, by strengthening the recruitment and retention efforts and graduation rates of students from disadvantaged backgrounds, including underrepresented minorities.
In response to the underrepresentation of racial/ethnic minorities in the field of clinical mental health counseling in the Frederick region, this money will fund Hood's "Helping the Helper: Supporting Disadvantaged Clinical Mental Health Students" project, which is designed to increase that diversity. The goals of the project are to increase enrollment of full-time students from disadvantaged backgrounds in the counseling program, provide scholarships to these students, offer services to retain them for a 100 percent graduation rate, increase the number of graduates practicing in primary care, and increase the number of graduates practicing in medically underserved communities.
"I believe this grant to be a huge step in the right direction for our work in the counseling field," said Andrew Campbell, Ph.D., director of the counseling program. "It will go to fund new students coming from economically disadvantaged backgrounds in an effort to provide them with the means to pursue their graduate studies and give back to those same communities. Particularly given the current political context, I think this is a wonderful step for Hood to take."
In times of changing economic and societal conditions, mental health issues increase for many people. According to the Pew Research Center, a third of Americans have experienced high levels of psychological distress during the coronavirus outbreak, including 55 percent of those who describe their financial situation as poor, making counseling services ever more important.
"Our clinical mental health master's program is one of few CACREP-accredited programs in the state, making admission incredibly competitive," said April Boulton, Ph.D., dean of the Graduate School at Hood College. "HRSA funds will allow us to promote the program and make it an attainable degree to the region's most under-served populations, which is a major point of pride for the College."
This press release is supported by the Health Resources and Services Administration (HRSA) of the U.S. Department of Health and Human Services (HHS) as part of an award totaling $2,221,197 with 0 percentage financed with nongovernmental sources. The contents are those of the author(s) and do not necessarily represent the official views of, nor an endorsement, by HRSA, HHS or the U.S. Government.
Hood College is an independent, liberal arts college, offering more than 25 bachelor's degrees, four pre-professional programs, 19 master's degrees programs, two doctorates and 10 post-baccalaureate certificates. Located in historic Frederick, near Washington, D.C., Baltimore and the I-270 technology corridor, Hood gives students access to countless internships and research opportunities.
Media Contact
Graduate School
Grants and Scholarships
Psychology
Counseling, Care & Interdisciplinary Studies in Human Behavior Graduate Programs