Hood College receives additional transformational gift from George B. Delaplaine Jr.
Additional gift to school of business makes Delaplaine largest living donor in Hood College history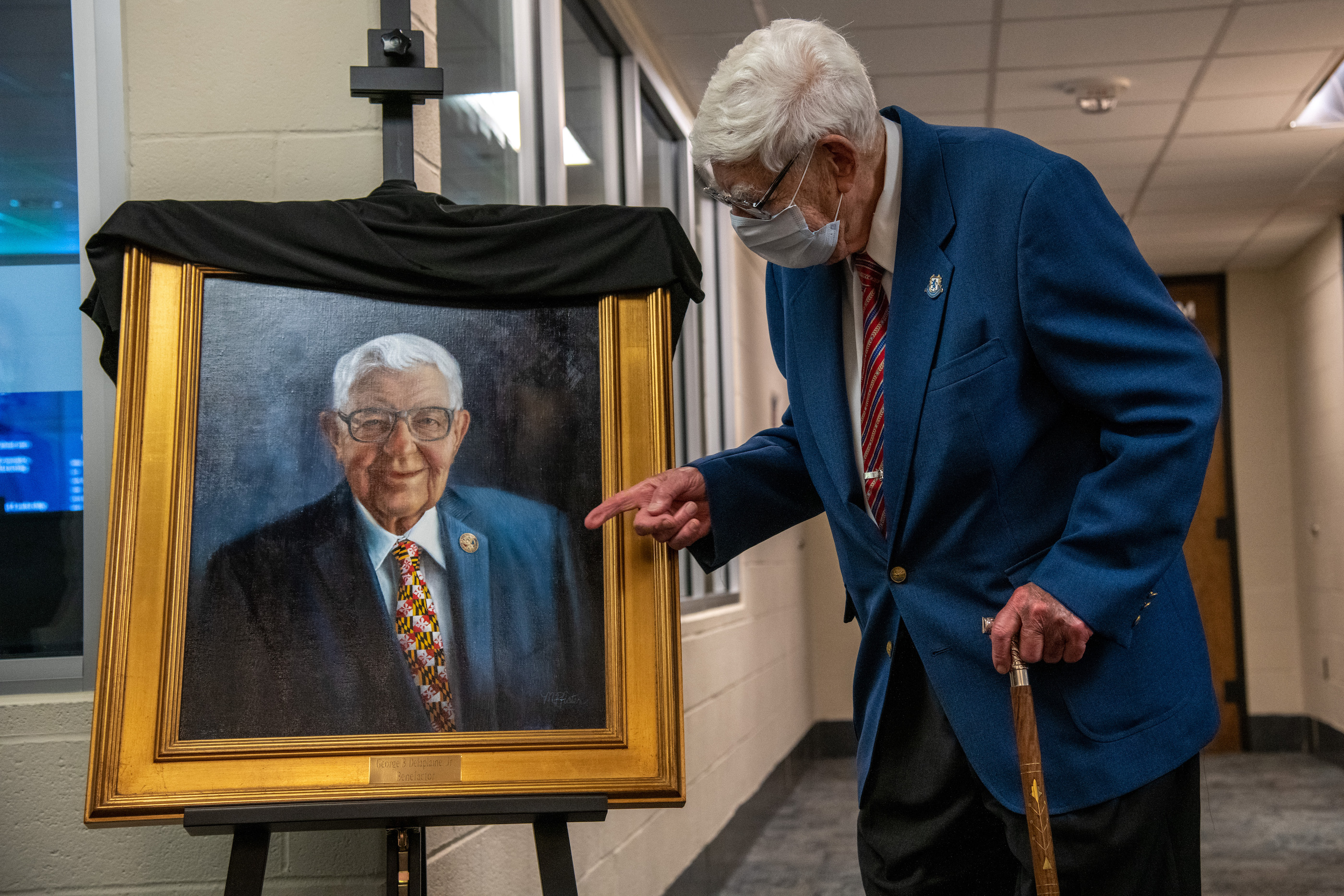 FREDERICK, Maryland — Hood College is proud to announce that it has received a second transformational gift from George B. Delaplaine Jr., H'08. The gift will support faculty recruitment and development, faculty and student research, and general administrative needs for the George B. Delaplaine School of Business.
The gift also marks Delaplaine as the largest living donor to Hood College in its history.
"We are so thankful to George for this additional gift and what it will mean to the school of business as well as future business leaders," said Hood President Andrea E. Chapdelaine, Ph.D.
"My giving to Hood College is motivated not only by the deep family ties that the Delaplaine family has to Hood College that include my mother as a Hood College graduate of 1913, but also by my desire to encourage students to develop fundamental business skills for life," said Delaplaine. 
"I have devoted my life to pursuing business opportunities and new ventures and consequently, I am gratified and honored to know that my giving to Hood has culminated in the establishment of a School of Business bearing my name that will educate and send forth tomorrow's business leaders and entrepreneurs."
Delaplaine, a prominent Frederick businessman, first provided a major gift to endow the new School of Business in 2018 at a ceremony on campus attended by members of the Hood community and local business and community leaders. Delaplaine also received the President's Medal for Hope, one of the college's core values, at the ceremony.
Delaplaine is chairman of Delaplaine Foundation, Inc. and president of Great Southern Enterprises, Inc. He served as past president and CEO of the Great Southern Printing and Manufacturing Company, parent company of the Frederick News-Post, GS Communications, Inc., the Job Shop and GS Net.Works. He held positions of editor and publisher, reporter and columnist of the newspapers for five decades and served as CEO of cable operations. He was inducted into the Entrepreneurial Hall of Fame by the Frederick County Chamber of Commerce.
Media Contact
Business
Business Graduate Programs