Hood College to Welcome 403 New Students During Move-In and Orientation Weekend
Undergraduate class of 2027 includes 311 first-year, 92 transfer students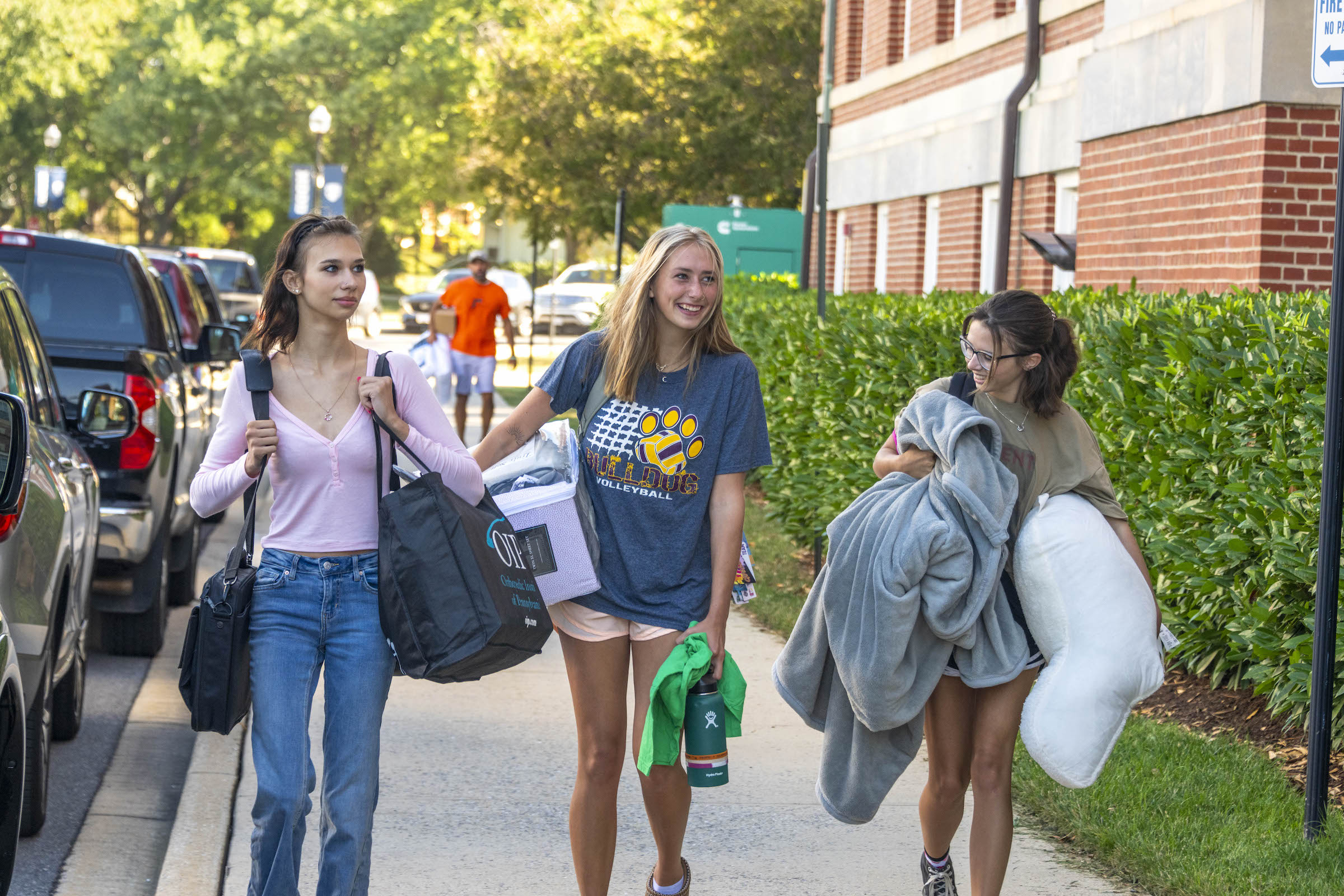 Frederick, MD – Hood College will say "Hello!" to 403 new Blazers this Friday as the class of 2027 and new transfer students move into their residence halls and begin their first day of new student orientation, which introduces students to life at Hood.
Following Orientation, students will receive their traditional "Dink" headwear and participate in a Convocation ceremony to formally begin the new year. Guests at this year's convocation ceremony include Frederick County Executive Jessica Fitzwater and Frederick City Mayor Michael O'Connor.
The Incoming Class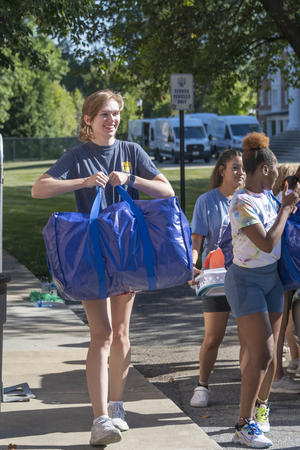 The incoming class of 2027 and transfer students hail from 16 different states and 18 different countries. The most popular majors for incoming first-year students include nursing (15% of incoming class), business administration (14%), psychology (8.5%), biology (7%) and computer science (5%). The 311 students that make up the class of 2027 boast an average GPA of 3.35.
The incoming class includes 34 students utilizing the Hood Advantage Program, in which Hood fully covers the cost of tuition for high-achieving Maryland students from low-income households. Additionally, four students were selected for Chair of the Board Scholarships, a highly prestigious scholarship that provides full-tuition awards to academically superior students.
The class of 2027 also includes 137 athletic recruits, with six recruits joining the Blazers' Men's Volleyball team, which is entering its second year of play, and 11 recruits joining the Blazers' Esports program, which was launched in 2019.
At the graduate level, as of Aug. 16, the Hood Graduate School is welcoming its largest and most diverse class since 2019, with 198 new students from 15 different countries joining the school, including the Graduate School's first-ever student from the nation of Myanmar. 79 of the Graduate School's new students are enrolled in online-only programs such as Cybersecurity and Education.
Dinking Ceremony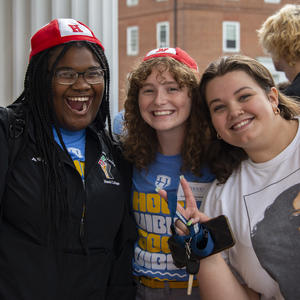 The annual Dinking Ceremony for the incoming class will be held on Sunday, August 20 in the Coffman Chapel at 3:30 p.m.
Each year, new Hood students are "Dinked" by current students, a process in which current students place a piece of traditional headwear on the heads of new students. The traditional "Dink" is unique to Hood and is to be worn at special Hood occasions such as Commencement and Baccalaureate. Dinks come in four colors, each unique to a class in the current cohort. The class of 2027 will wear the green dink.
Convocation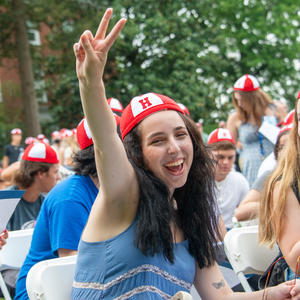 Convocation will be held on Sunday, August 20 at 5 p.m. in the Hodson Outdoor Theatre.
Convocation is held annually to celebrate and formally commence the opening of the academic year. Students from all classes are invited to wear their traditional Dinks and participate in the ceremony.
This year, special guests include Frederick County Executive Jessica Fitzwater and Frederick City Mayor Michael O'Connor. Speakers at the ceremony include:
Vice President for Enrollment Management Bill Brown

Hood College President Andrea Chapdelaine, Ph.D.

Student Government Association President Riley Fitz '24

Provost Deborah Ricker, Ph.D.

Professor of French Lisa Algazi Marcus, Ph.D.

…and more.
Media Contact