Hood to Host Local High Schoolers for 'High School Media Day' Media Training Sessions with Expert Faculty
Educational sessions held within Hood's updated Delaplaine Foundation, Inc. Media Center to include news writing, broadcasting, mock press conferences and more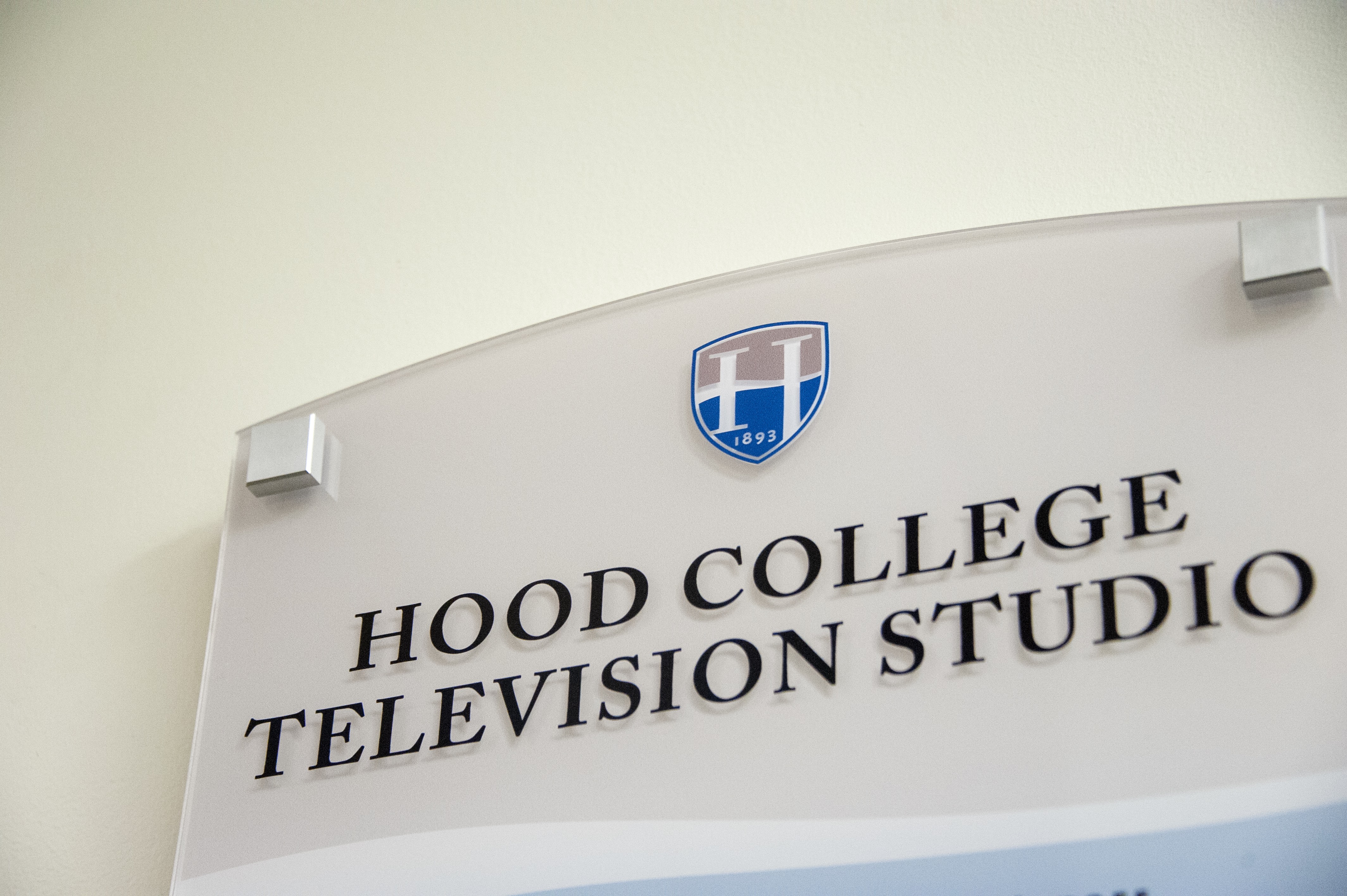 The Hood College Department of Communications will be hosting its inaugural "High School Media Day" with students from Frederick, Montgomery and Washington county high schools on Oct. 14.
Lead by Hood faculty members with extensive experience in news media, students interested in careers in journalism, broadcasting and public relations will attend mini lessons on Hood's campus and inside the College's newly updated Delaplaine Foundation, Inc. Media Center from 8:30 a.m. to 3:30 p.m.
Morning seminars focused on all facets of news writing, ethical reporting and strategical communications, ending with a mock press conference where students will assume roles as reporters, photographers and PR officials.
Afternoon sessions will allow students the opportunity to write scripts and produce broadcast news stories within the Delaplaine Media Center.
Liz Atwood

"In holding this event we want to promote interest in careers in journalism and public relations, and to show area students what we have to offer at Hood," said Elizabeth Atwood, associate professor of journalism at Hood. "Our communications faculty have extensive media experience and we have a beautiful new broadcast studio, so we see High School Media Day as a chance to share the expertise of our faculty as well as our new space with area high school students."
For a full agenda, visit hood.edu/mediaday.
Media Contact
English & Communication Arts
Events