Humanities Film Series Presents "Blow-Up"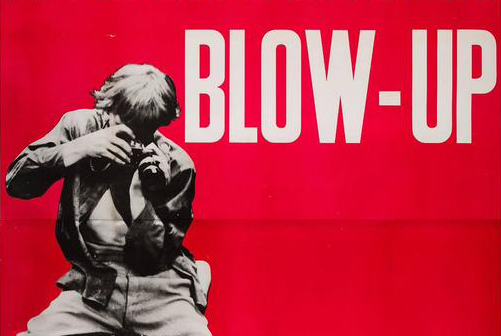 FREDERICK, Maryland—The Hood College International Humanities Film Series will screen Michelangelo Antonioni's classic 1966 film "Blow-Up" on Dec. 4 at 7 p.m. in Hodson Auditorium in Rosenstock Hall. The film will be introduced by Mark Sandona, Ph.D., professor of English at Hood.
In the film, Thomas (David Hemmings) is a London photographer who spends his time photographing fashion models. But one day he thinks he may have photographed something far more sinister: a murder. After taking pictures in the park, Thomas is horrified to find an ambiguous image lurking on the edge of the frame, which could be a shadow, but looks like a gun. The only thing clear is that the woman (Vanessa Redgrave) in the photo has appeared at his studio—and wants the pictures he took.
This event is free and open to the public. For more information, contact Aaron Angello at 301-696-3211 or angello@hood.edu.
Media Contact
Tommy Riggs
Assistant Director of Marketing and Communications
Events
Social Sciences & Humanities