Kenny Putnam Inducted into Frederick County Soccer Hall of Fame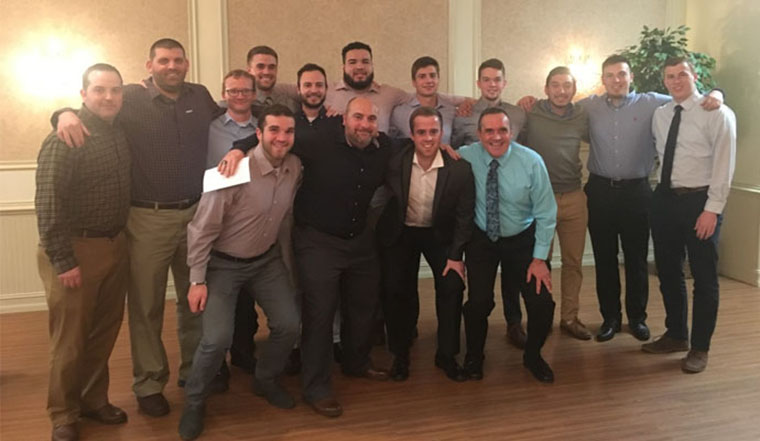 FREDERICK, Md—Hood College men's soccer coach Kenny Putnam was inducted into the Frederick County Soccer Hall of Fame on February 24.
Joining Putnam in the Class of 2019 were Tim Fawley, Kevin McMullen, Julia Roberts and Sheldon Shealer.
For more than 25 years, Kenny Putnam has been a major contributor to the Frederick County soccer landscape. Putnam was a four-year varsity starter, three-time all-conference and two-time all-state honoree while graduating as one of the program's all-time leading scorers at Brunswick High School. He earned All-Maryland JUCO, All-Region XX and 1995 NCSAA JUCO All-American third-team honors while playing for Frederick Community College.
He started his coaching career in 1997 at FCC and entered the high school coaching ranks in 2000. He was the head coach at Brunswick from 2005-2012, posting a 77-35-8 record with three state tournament appearances, including the 2012 Class 1A state title. He became Hood College's head coach in 2014.
Media Contact
Laurie Ward
Vice President, Marketing and Communications