Leading Expert in Cyberspace Policy to Give Cotton Cyber Lecture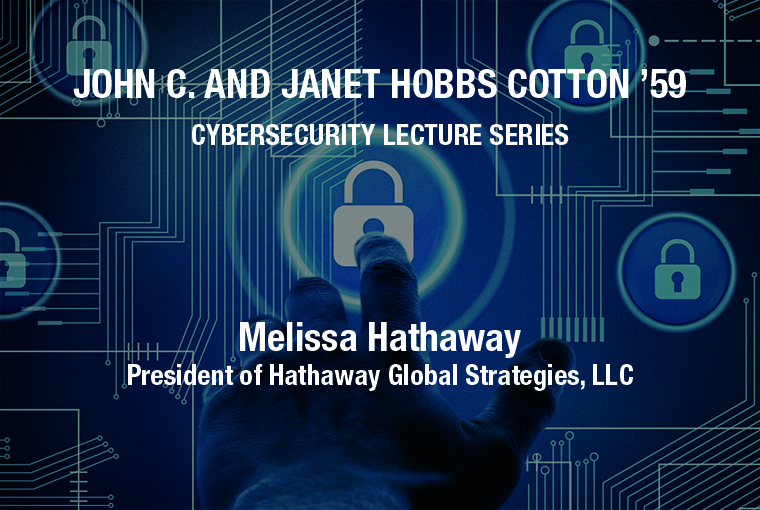 FREDERICK, Maryland—A leading expert in cyberspace policy and cybersecurity will give the Cotton Cyber Lecture at Hood College on Oct. 3 at 7 p.m. in Hodson Auditorium in Rosenstock Hall.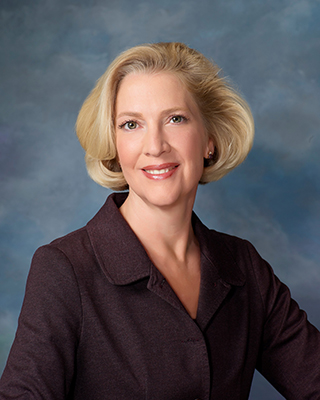 Melissa Hathaway, president of Hathaway Global Strategies, LLC, brings a multi-disciplinary and multi-institutional perspective to strategic consulting and strategy formulation for public and private sector clients, including former Presidents George W. Bush and Barack Obama. Her talk, "Cybersecurity: A National Priority," will discuss cybersecurity risks, policies and best practices that affect organizations across the globe.
Hathaway consults governments, global organizations and Fortune 500 companies on cybersecurity, enterprise risk management and technology assessment. She helps organizations understand their most critical assets, identifies cybersecurity risks, and advises clients regarding industry leading practices, emerging cyber threats, policy initiatives, regulation, legislation, court decisions or other industry matters that may affect their current and future business.
To assist clients in such evaluations, Hathaway developed a proprietary methodology, known as the Cyber Readiness Index – Enterprise Edition (CRI-E), to evaluate and measure an organization's preparedness levels for certain cybersecurity risks. She applies the CRI-E and provides a compelling and actionable review of an organization's networked environment and business operations. She has applied the methodology to global companies from diverse industries, including defense, technology, insurance, financial services and life sciences sectors.
Hathaway also advises clients on go-to-market strategies, competitive analysis, merger-acquisition due diligence, and investment opportunities for key leap-ahead technologies and companies in the cyber field. She has served on the board of directors for two public companies and three nonprofit organizations, and as a strategic adviser to a number of public and private companies.
"There are very few women in the field of cybersecurity at this level and with this experience," said April Boulton, Ph.D., dean of the Graduate School at Hood. "We are honored to host Ms. Hathaway as our first woman featured in the Cotton Cyber Lecture Series."
The Cotton Cybersecurity Lecture Series is made possible by a generous gift from John C. and Janet Hobbs Cotton '59 and brings nationally and internationally recognized leaders in cybersecurity to campus to speak.
There is an expected 100 percent employment rate in cybersecurity through 2021. Globally by 2019, there will be demand for an estimated 6 million jobs in cybersecurity. In 2017, there were 350,000 cybersecurity job opening in the U.S. alone.
This event is free and open to the public. For more information about the lecture, visit the Cotton Cyber Lecture Series page. For more information about Hood's cybersecurity master's program, visit the cybersecurity program page. contact April Boulton at boulton@hood.edu or 301-696-3600.
Hood College is an independent, liberal arts college, offering 28 bachelor's degrees, four pre-professional programs, 19 master's degrees programs, two doctorates and 10 post-baccalaureate certificates. Located in historic Frederick, near Washington, D.C., Baltimore and the I-270 technology corridor, Hood gives students access to countless internships and research opportunities.
Media Contact
Events
Speaker
Computer Science & Information Technology Graduate Programs
Computer Sciences
Graduate School
Cyber