Middletown Valley Bank supports "Forging the Future" campaign with gift to Hood Fund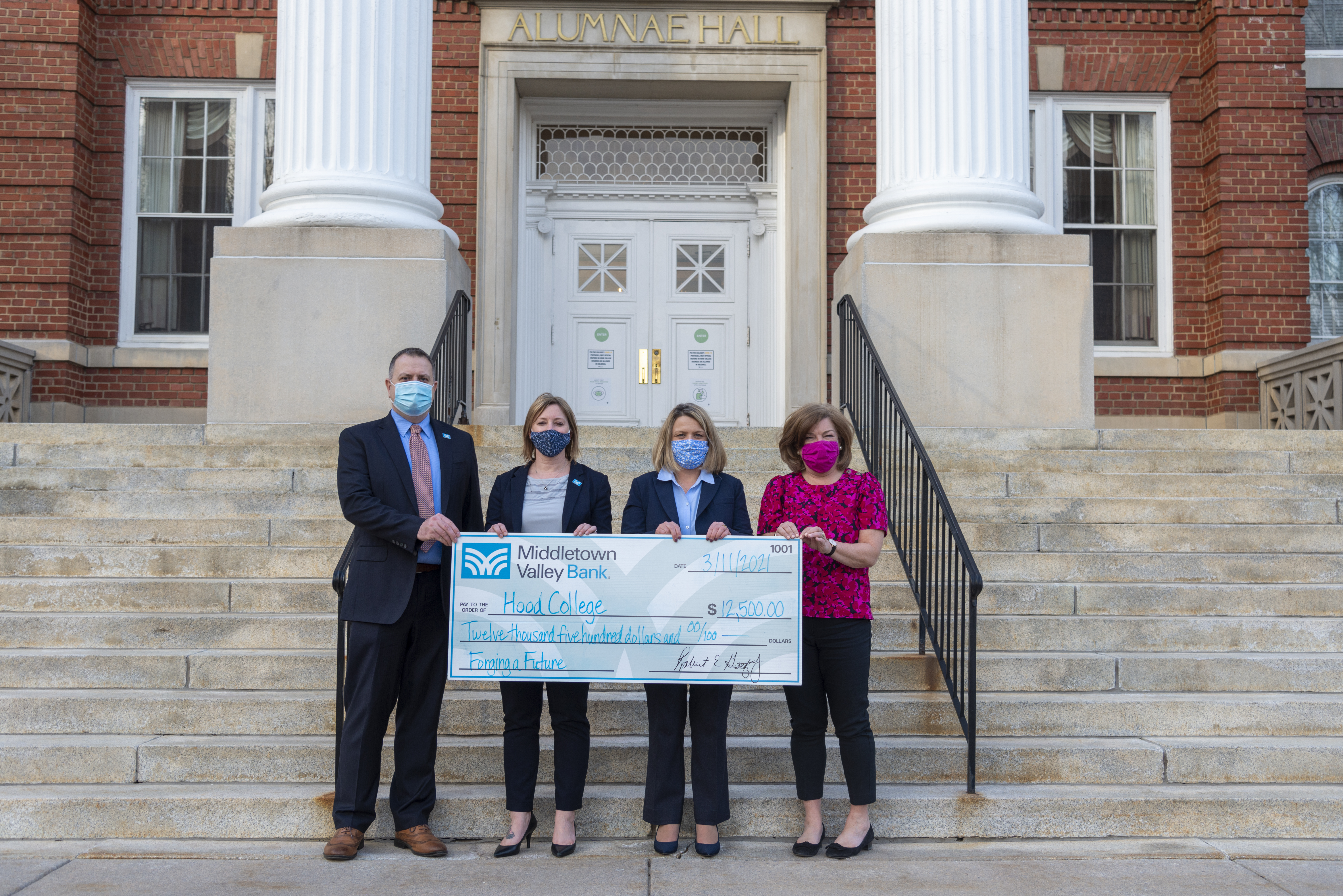 FREDERICK, Maryland— Middletown Valley Bank and Hood College celebrated the Bank's unrestricted gift to the College's "Forging the Future" campaign with a ceremonial check on the steps of Alumnae Hall last Friday.
"Middletown Valley Bank is excited to support Hood College's initiative, Forging the Future, and the effort to provide students with the resources they need to thrive in college and to prepare for the workforce," said Middletown Valley Bank Vice President and Commercial Relationship Manager Mike Line. "We would like to thank President Chapdelaine for her hospitality and for showing us around Hood's beautiful campus!"
The Hood Fund, created from annual giving revenue, provides unrestricted dollars that immediately allow Hood to address the College's areas of greatest need. In supporting Hood's "Forging the Future" campaign, Hood students will be able to study abroad, participate in off-campus internships and engage in community-based learning opportunities. The gift ensures the expansion of quality, diverse applied learning experiences available to Hood students.
"Support from our local partners is crucial as we continue to move forward with our 'Forging the Future' campaign," said Hood College President Andrea E. Chapdelaine, Ph.D. "We are thankful to Middletown Valley Bank for their gift and support as we move towards offering all Hood students life-changing experiential learning opportunities."
Media Contact