M&T Charitable Foundation supports Hood College's School of Business with $20,000 gift
Gift to support the College's school of business, Data-Driven Frederick within Rosenstock Hall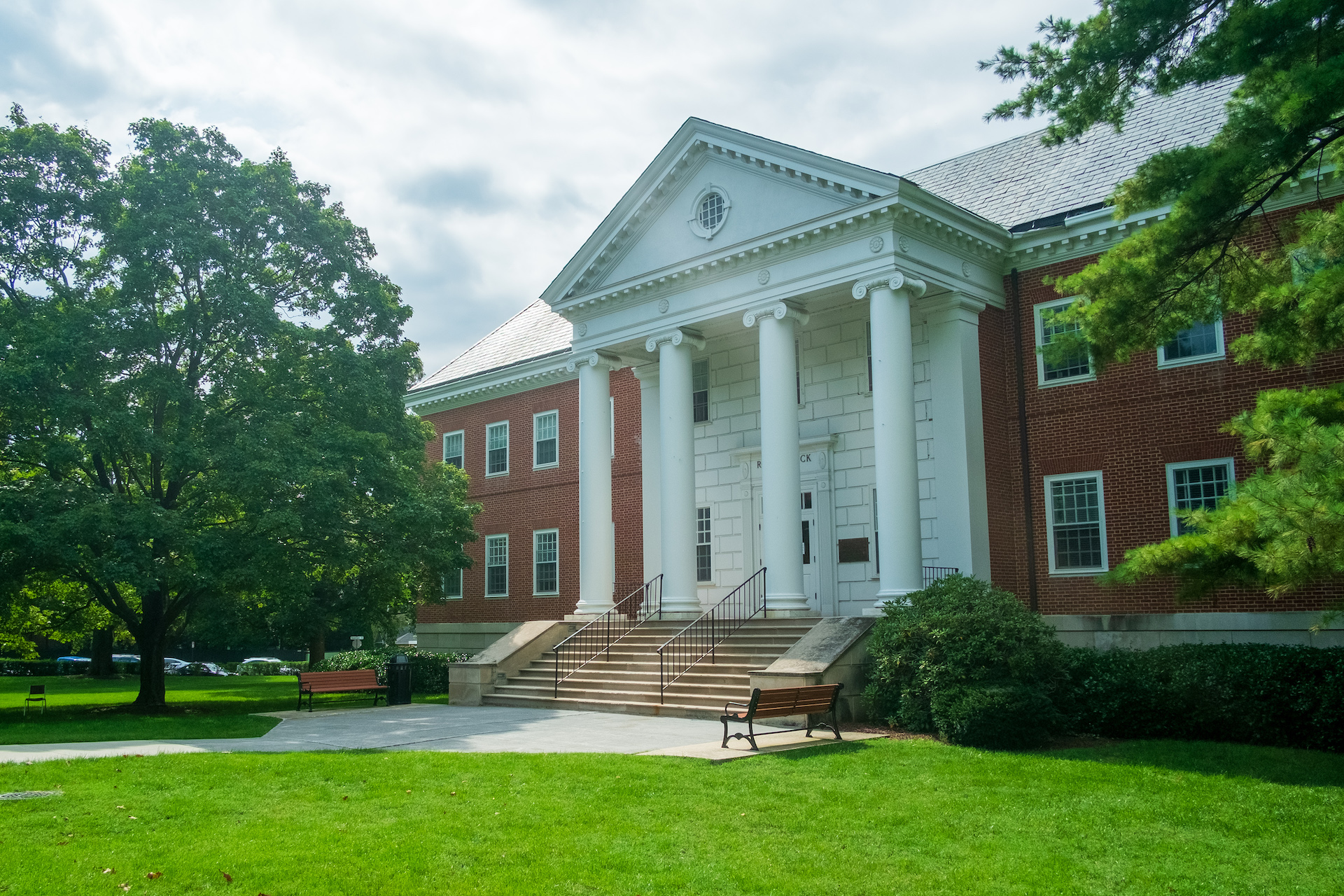 The M&T Charitable Foundation has provided Hood College with a $20,000 gift to support The George B. Delaplaine Jr. School of Business. The College received the gift under the guidance of Board of Trustees member Marlene Grossnickle Young '76, P'09, H'14.
The George B. Delaplaine Jr. School of Business creates a dedicated space for business students and creates a hub for social entrepreneurship in the community. Students at the undergraduate, graduate and doctoral levels move beyond the classroom and into the lives of others.

"M&T's investment provides meaningful tools to accelerate the education of our youth," says Rob Wehner, M&T Bank's Retail Market Manager for Western Maryland. "Our partnership with Hood has grown since 2003, and the valuable resources it provides continues to empower the futures of local students."
"We are so appreciative of the generosity and support of the M&T Charitable Foundation," said Young. "Their gift to the George B. Delaplaine School of Business has been directed towards the further development of its Data Driven Frederick center that will not only provide an enhanced experiential educational experience for Hood's business students, but will also result in a vital impact to the socio-economic outcomes of the entire community and region."
Hood College's George B. Delaplaine Jr. School of Business most recently launched Data Driven Frederick, a research center that will serve to collect, aggregate, and make available via an interactive website the vital regional indicators for the greater Frederick community.
Via engagement with Data Driven Frederick, students will develop sought-after expertise in research methodology, data analytics and project management, while also honing skills critical to future professional success, such as communication, critical thinking and collaboration.
Media Contact
Community Partnerships
Business
Business Graduate Programs