National Scholar C. Nicole Mason to Speak on MLK Day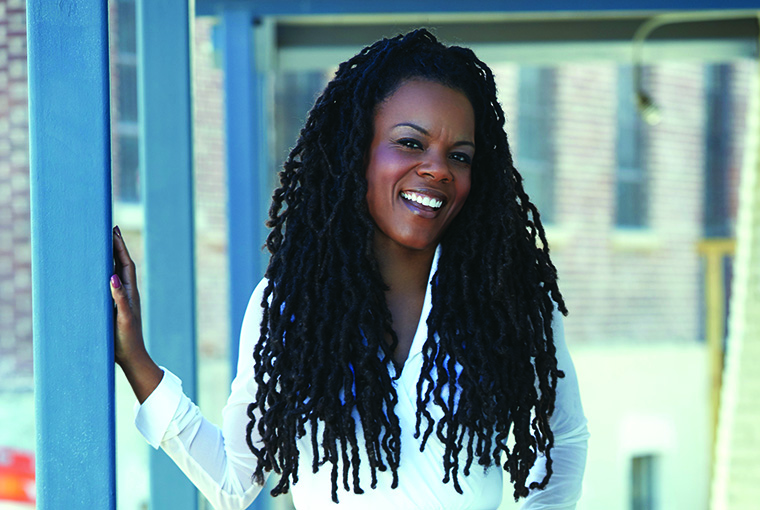 FREDERICK, Maryland—A scholar who has spent the past two decades researching the impact of race, class and gender on public policy outcomes at the state, local and federal levels will give a lecture at Hood College on Martin Luther King Jr. Day, Jan. 21 at 7 p.m. in Whitaker Campus Center Commons.
C. Nicole Mason, Ph.D., is one of the nation's foremost intersectional researchers and scholars. Her poignant and timely lecture, "Who are We Now? A Conversation on Race and the Power of Personal Narratives to Propel Change," will explore how narratives and personal stories impact public policy. It will further the audience's understanding about how we might build a more inclusive and morally just society for all.
Mason's work has focused on economic security for low-income women and families, labor market segmentation, educational equity, employment, civic engagement, political participation and leadership development and retention.
Mason is a visiting scholar at the Center for Public & Nonprofit Leadership and a professorial lecturer in the Department of Women's and Gender Studies at Georgetown University. She is also executive director of the Center for Research and Policy in the Public Interest at the New York Women's Foundation. At the Foundation, she leads research focused on poverty and women's economic security, and she oversees a leadership initiative focused on women of color in the social sector—Lead the Way.
Prior to her position at the Foundation, Mason was executive director of the Women of Color Policy Network at New York University's Robert F. Wagner Graduate School of Public Service. There, she held the distinction of being one of the youngest scholar-practitioners to lead a major U.S. research center or think tank. She is also an inaugural Ascend Fellow at the Aspen Institute in Washington, D.C., and delivered a TED Talk at TED Women on the courage to disrupt and the gift of being difficult.
Mason's memoir, "Born Bright: A Young Girl's Journey from Nothing to Something in America," is a story of reconciliation, constrained choices and life on the other side of the tracks. Born in the 1970s in Los Angeles, she was raised by a beautiful, but volatile 16-year-old single mother. Early on, Mason learned to navigate between an unpredictable home life and school where she excelled.
She has also written hundreds of articles on community development, poverty and economic security. Her writing and commentary have been featured in the New York Times, MSNBC, CNN, NBC, CBS, Real Clear Politics, the Nation, the Washington Post, Marie Claire Magazine, the Progressive, ESSENCE Magazine, Bustle, BIG THINK, the Miami Herald, Democracy Now, and numerous NPR affiliates, among others.
This event is free and open to the public. It is sponsored by the African American studies program and the Office of the Provost at Hood College. For more information, contact Tamelyn Tucker-Worgs at 301-696-3686 or tuckerworgs@hood.edu.
Media Contact
Tommy Riggs
Assistant Director of Marketing and Communications