NCTM President to Deliver Annual Mathematics Education Lecture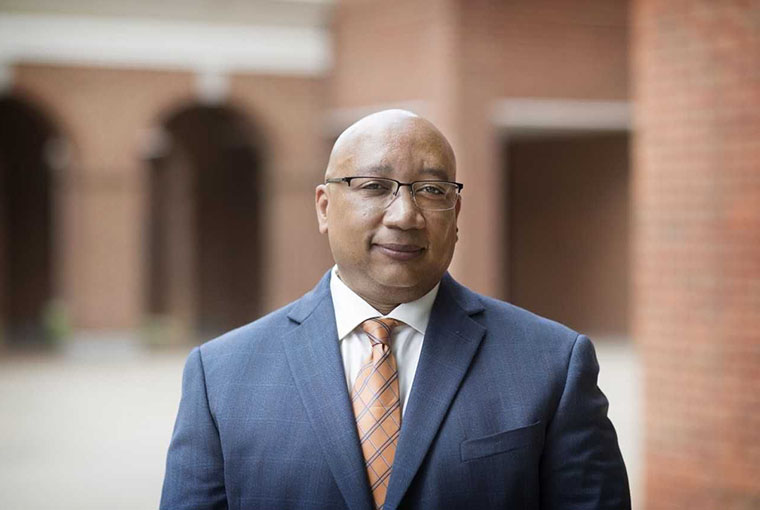 FREDERICK, Maryland—Hood College will host the president of the National Council of Teachers of Mathematics (NCTM) for the 11th Annual Mathematics Education Lecture on Sept. 9 at 6 p.m. in Hodson Auditorium in Rosenstock Hall.
Robert Q. Berry III, Ph.D., the Samuel Braley Gray Professor of Education at the University of Virginia, will discuss equity issues that impact education. He will share his extensive research to provide insight on understanding black children's mathematics experiences, including their mathematical identities and student agency. Additionally, he will share equitable teaching and learning practices that can be applied to the classroom to support students.
Berry has extensive experience in classroom observation and is the lead developer of an observation instrument, Mathematics Scan, which measures standards-based mathematics teaching practices. He has collaborated on the Children's Engineering Initiative in the University of Virginia's Curry School of Education to use digital fabrication to incorporate engineering design principles into mathematics education. His most recent work has focused on using qualitative metasynthesis as an approach to understanding the mathematics experiences of learners.
Berry has published more than 100 articles, book chapters and proceedings. His articles have appeared in the Journal for Research in Mathematics Education, the Journal of Teacher Education and the American Educational Research Journal. He is a two-time recipient of NCTM's Linking Research and Practice Publication Award. He was recognized as the 2011 Mathematics Educator of the Year by the Virginia Council of Teachers of Mathematics, and received the University of Virginia's All-University Teaching Award in 2011.
For more information, contact Christy Graybeal at graybeal@hood.edu.
Media Contact
Tommy Riggs
Assistant Director of Marketing and Communications
Education
Education Graduate Programs
Events
Speaker
Mathematics