New Hires Across Several Administrative Offices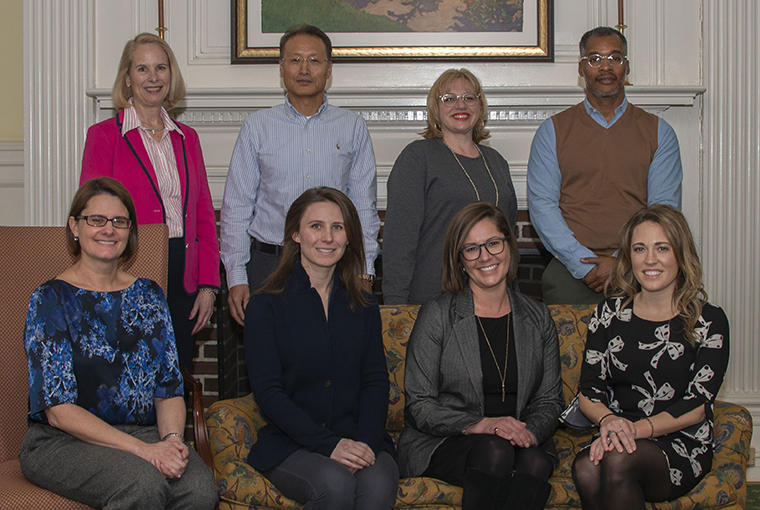 FREDERICK, Maryland—Hood College has hired nine new members to join its professional staff across six offices: Ashley Anderson, Nikki Bamonti '00, Ali Burke, Ted O, Jennifer Schum, Elizabeth Bond, Kellye Greenwald '86, Kayla Knott '17, Malinda "Lindy" Small '81 and Brooke Winn, MBA'18.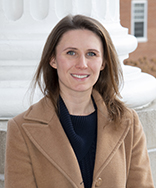 Anderson, registrar, comes to Hood after serving as registrar at the Maryland University of Integrative Health. Prior to that, she served as registrar at ITT Technical Institute in Owings Mills. She earned her bachelor's degree in journalism from West Virginia University, and her MBA from Daniel Webster College. She brings to Hood a wealth of experience conducting departmental assessments to highlight opportunities where students can be better served and tasks can be automated. She also has experience identifying how departments can effectively collaborate to streamline processes and data collection.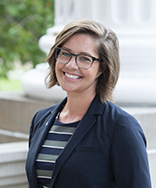 Bamonti, director of undergraduate admission, spent the bulk of her career in mass media marketing and business development, working with Clear Channel Communications, Nassau Broadcasting and Frederick Broadcasting. Most recently, she worked for the City of Frederick as the executive assistant to former Mayor Randy McClement. At Hood, she oversees undergraduate freshmen and transfer admission and operations, and works in collaboration with departments across campus to invigorate recruitment efforts.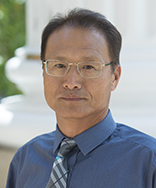 O, Ph.D., director of international student services and principal designated school official, brings more than 15 years of higher education experience to Hood. He hails from Lake Land College in Illinois, where he managed international student services, programming for international students, and international admission and recruitment. His areas of specialty are international student advising, SEVIS (Student and Exchange Visitor Information System), cultural programming for international students and international student recruitment. He will provide valuable support to all of Hood's undergraduate and graduate international students.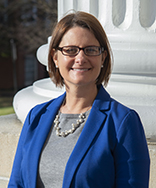 Schum, Ph.D., dean of academic services and director of the Center for Academic Achievement and Retention (CAAR), has a wealth of professional experience in academic advising, student success and retention. In her previous role as associate dean of University College at North Carolina Central University in Durham, she provided leadership for academic advising, testing services, retention and student success initiatives, and academic support programming. She will oversee Hood's entire academic services team, leading the academic advising program and collaborating with faculty advisers, students and staff members.
Bond, Greenwald, Knott, Small and Winn are all filling positions in the Office of Institutional Advancement.
Bond, prospect researcher, has a strong background as a fundraiser and researcher. She has worked in various organizations including the Smithsonian Institution, the Jewish Federation of Greater Washington, Emmanuel College, Simmons College, Baltimore School for the Arts, Enterprise Community Partners and has had her own consulting business for the past six years focused on prospect research as well as grant writing. Her focus will be on providing extensive funding research to advance the college with priority efforts such as new construction, facility improvements, increased scholarships and program enhancements.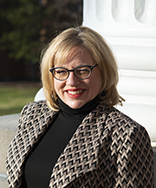 Greenwald, director of alumni and constituent engagement, has more than 20 years in leadership and managerial career roles, coupled with an education in personnel management and communicative writing. She was an inpatient psychiatric services manager at Johns Hopkins Bayview Medical Center from 2001 to 2012, and she has worked at Walt Disney World Resort in positions of increasing responsibility since 2015—most recently as the catering and conventions park events leader. Coming from corporate America, she will bring fresh ideas and strategies to strengthen ties with Hood's alumni and friends.
Knott, assistant director of annual giving, will enhance activities with young alumni, current students (especially seniors) and the Blue & Grey Club. She previously served as the program coordinator in the Office of Alumni Engagement at another institution.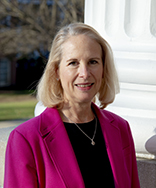 Small, executive director of individual giving, has extensive experience providing fundraising consultation to the health care and higher education sectors. She previously served as president of the Saint Agnes Foundation, where she emphasized the importance of building a culture of philanthropy across Saint Agnes Healthcare. Since graduating from Hood, she has remained close to the College by serving as a class agent, member of the Board of Associates and member of the Board of Trustees.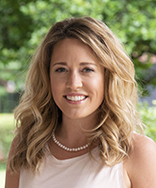 Winn, director of annual giving, has spent the past three years working within the institutional advancement division. Prior to being named the director of annual giving, she served as communications manager, associate director of annual giving, and, most recently, the interim director of annual giving.
Media Contact
Laurie Ward
Vice President, Marketing and Communications