New Hires: CIO, Director of OIRA, Director of Graduate Admission
FREDERICK, Maryland—Hood College has hired a new chief information officer, director of institutional research and assessment, and director of graduate admission.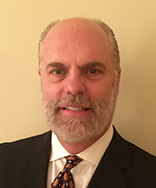 The new CIO is information technology veteran Bill Hobbs, who has 25 years of experience in technology and 17 years in executive leadership in higher education. He comes to Hood from Wingate University in North Carolina where he was the university's first CIO. He was promoted to chief learning officer where he focused on instructional strategies and digital learning technologies with a concentration on professional development. He also authored a strategic plan for technology including a campus-wide systems software review.
"I enjoy building high-performance teams, working with campus constituents and solution partners, implementing best-practice methodologies, and designing complex technical solutions," said Hobbs.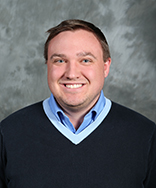 Ross Conover, who will serve as director of institutional research and assessment, has been working in institutional research and data since 2013, with several positions of increasing responsibility at St. Mary's College of Maryland. He has been the associate director of institutional research at St. Mary's since 2015. In that capacity, he has directed data gathering research initiatives, managed all federal and state reporting obligations, and used research to develop student retention initiatives.
"I am humbled and honored to join Hood College," said Conover. "Hood is in an incredibly exciting place as it finishes the first year of its strategic plan. I am looking forward to working with President [Andrea] Chapdelaine, Provost [Debbie] Ricker, the institutional research staff and the campus community to move the campus forward and bring the College's strategic vision to life."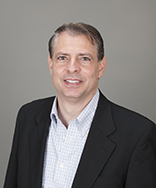 Christian DiGregorio, the director of graduate admission, hails from Marywood University and brings almost 18 years of enrollment experience to Hood. At Marywood, he maintained student recruitment for all degree levels including bachelor, master, intensive English, and pre-collegiate programs. He was also instrumental in negotiating the first memorandum of understanding between an American institution of higher education (Marywood) and the Kurdish Ministry of Education in 2012. His areas of specialty are prospect pools, recruitment planning and workflows, and analysis of data.
"I am planning to leverage my 18 years of experience to further Hood College's long history of success," said DiGregorio. "A new strategic recruitment plan, expansion of our international recruitment efforts, and an in-depth look into our event programming are some of the items we will begin to tackle in the next few months."
Media Contact
Laurie Ward
Vice President, Marketing and Communications