President Chapdelaine announces 2021 Commencement Plans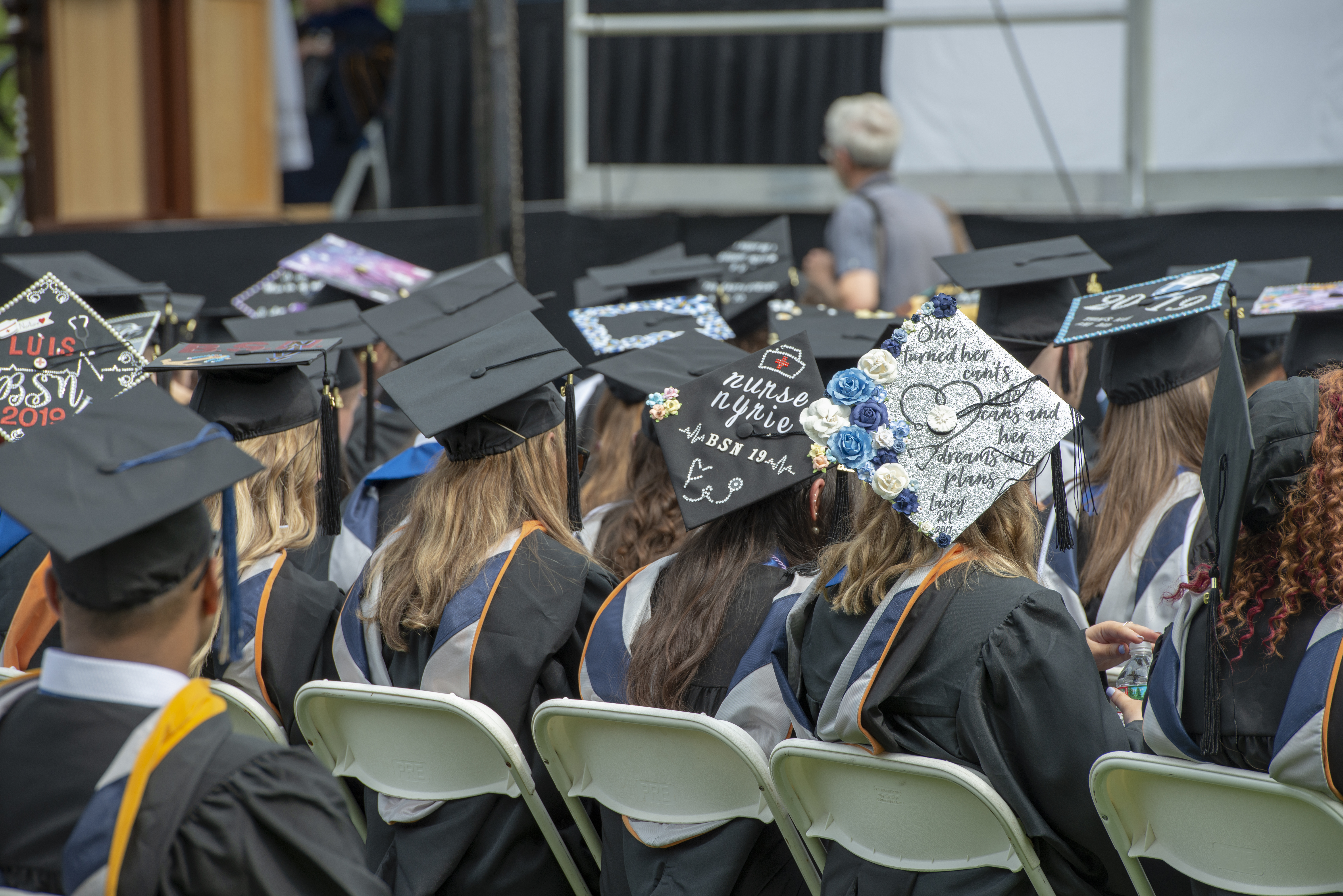 A Message from the President:
Dear Classes of 2020 and 2021,
We are delighted to announce that, due to recent changes in COVID-19 restrictions, we are confident that we can hold in-person commencement events for the Class of 2020 and the Class of 2021. We are overjoyed that we will be able to gather together to celebrate each of you. 
Based on your responses to the recent online survey, we know that an in-person celebration on campus with a limited number of guests was of great importance. Accordingly, we will hold multiple ceremonies on the weekend of May 22-23 on the Thomas Athletic Field. We are currently planning to hold separate ceremonies for each undergraduate class and a combined ceremony for graduate students from the Class of 2020 and Class of 2021. This plan is contingent upon the confirmed number of graduates planning to attend each ceremony. At each commencement ceremony, we will implement safety measures required by state and local public health officials, including controlled entrance and egress, temperature checks, face masks, physical distancing, occupancy limits, cleaning and signage.
It is expected that each graduate will be limited to TWO TICKETS, although this may be increased depending on the number of graduates attending and changes in social distancing and capacity restrictions. For planning purposes, we must have an accurate count of the number of graduates who plan to attend the ceremony on campus. All graduates who plan to participate in their commencement ceremony must RSVP by Friday, April 9. 
Ceremonies will be live-streamed. Additional information and further logistical details will be added to the commencement website as they become available. Questions may be directed to marketingoffice@hood.edu.
Media Contact