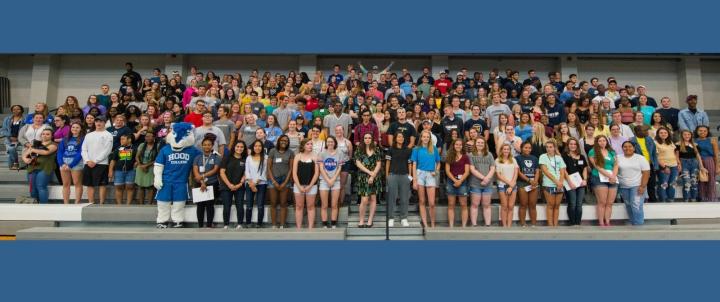 Saturday, May 21, 2022, 10 a.m.
Tune into the College's Facebook or YouTube page on Saturday, May 21 at 10 a.m. to celebrate the Class of 2022. 
A note about the weather -- there's not other way to say it than it will be hot. 
Graduates will be able to unzip or take off their regalia while in their seats; when processing and walking across the stage, regalia must be worn appropriately. Water bottles will be at each graduate seat and there will be additional water stations throughout the quad. The first aid tent, in front of Coblentz (behind the stage), will also have a misting tent.
Encourage your families and guests to dress cooly, wear sunscreen and hydrate. They are also encouraged to move their chairs into the shade. Drilling Seminar Room will be open for anyone who needs to get out of the heat and into the AC.
Sun is better than rain; and an outdoor ceremony is definitely better than indoor. Enjoy the events today and tomorrow.
For this still missing some or all of your regalia: hoods or full regalia will be available at the Bookstore today between noon and 4 p.m.; and again Saturday morning before commencement (at the information table by the fountain). You must bring your Herff Jones confirmation in order to pick up what is missing. If by chance your order arrives after you pick up from the Bookstore, please bring your extra regalia back to the Bookstore or to the information table. As long as you have your Herff Jones confirmation, you will not be charged. An email about refunds for still-missing items will be sent out next week.
If you did not receive your seat assignment, there will be volunteers with lists to help you to the right line Saturday morning.
Future Commencement Dates
May 20, 2023

May 18, 2024

May 17, 2025

May 16, 2026
Are you ready to say Hello?
Choose a Pathway
Information will vary based on program level. Select a path to find the information you're looking for!