President's Medal for Hope Awarded to Class of 2020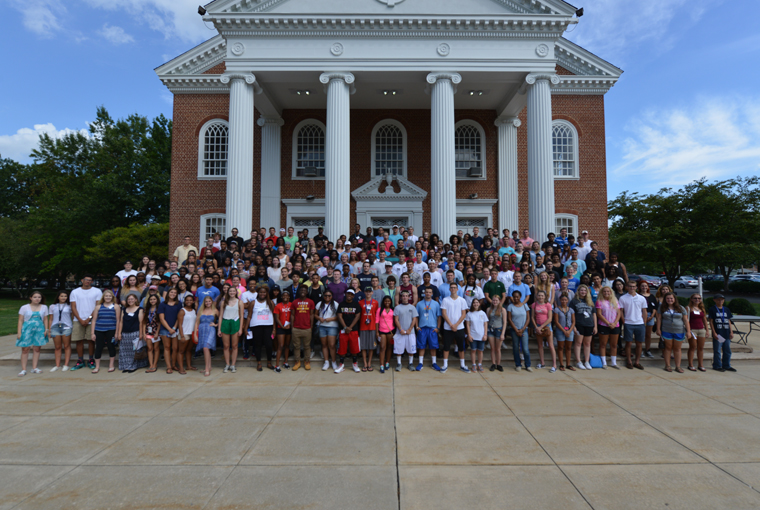 FREDERICK, Maryland—Hood College President Andrea E. Chapdelaine has awarded the President's Medal for Hope to the Class of 2020 to honor their hope and perseverance through the COVID-19 pandemic to graduation. She announced it on May 16, which would have been Commencement day. The College is having an in-person graduation ceremony for the Class of 2020 on Oct. 10.
The Hood College President's Medal is a prestigious honor awarded to an individual or organization who exemplifies one of the College's core values. The Class of 1915 defined Hope as the belief that everyone can have a positive impact in the world and that education is instrumental in creating and sustaining hope.
This is the first time the President's Medal has been awarded to a group of current students. To this point, this medal has only been given to alumni or others in the larger Hood community.
"As I have witnessed your resilience, adaptability and tenacity of the past few months, you have instilled hope in me and so many others," said President Chapdelaine in a video to the graduating class. "You, Class of 2020, serve as a beacon of hope for this world as you use your minds, hearts and hands to make our world a better place. Our hope lies with each of you, and in that, it is very well placed… Go out into this world and do great things. I know you will because, indeed, you already have."
Established in 2017 by President Chapdelaine, to coincide with the College's 125th anniversary celebrations in 2017-18, the President's Medal features the College's seal on the front and one of the College's ionic pillars from Alumnae Hall on the back. The honored value is engraved atop the pillar, along with the recipient's name. The medal hangs on a ribbon of blue and grey.
Hood College is an independent, liberal arts college, offering more than 25 bachelor's degrees, four pre-professional programs, 19 master's degrees programs, two doctorates and 10 post-baccalaureate certificates. Located in historic Frederick, near Washington, D.C., Baltimore and the I-270 technology corridor, Hood gives students access to countless internships and research opportunities.
Media Contact