Professor Publishes Award-Winning Poetry Collection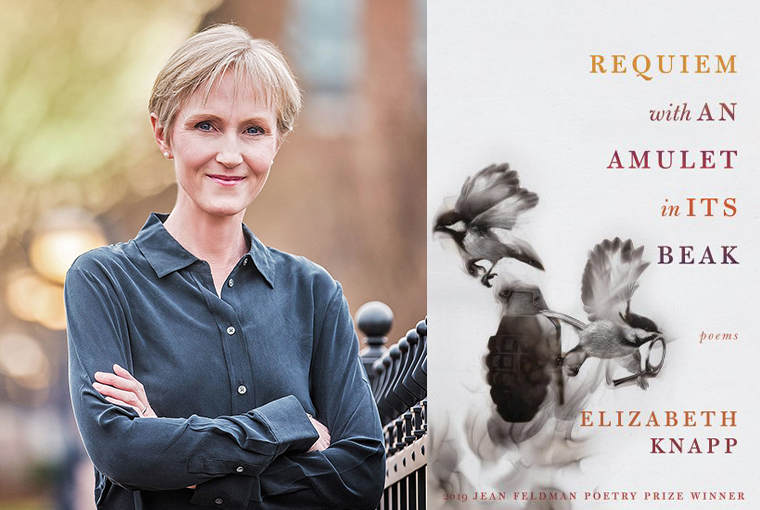 FREDERICK, Maryland—A Hood College professor has published an award-winning collection of poems through the Washington Writers' Publishing House.
Elizabeth Knapp's collection, "Requiem with an Amulet in Its Beak," is now published and for sale on Amazon, Barnes & Noble, and other online and independent retailers. This work won the 2019 Jean Feldman Poetry Prize, which included a $1,000 cash award and a reading and book launch at Politics and Prose Bookstore in Washington, D.C., on Oct. 27.
Knapp, Ph.D., associate professor of English and co-director of the creative writing concentration at Hood, will also give a reading at Hood on Dec. 4.
For more information, visit Knapp's website at elizabeth-knapp.com.
Hood College is an independent, liberal arts college, offering 28 bachelor's degrees, four pre-professional programs, 19 master's degrees programs, two doctorates and 10 post-baccalaureate certificates. Located in historic Frederick, near Washington, D.C., Baltimore and the I-270 technology corridor, Hood gives students access to countless internships and research opportunities.
Media Contact
English & Communication Arts
Faculty
Awards