Second Annual Hood Pitch Competition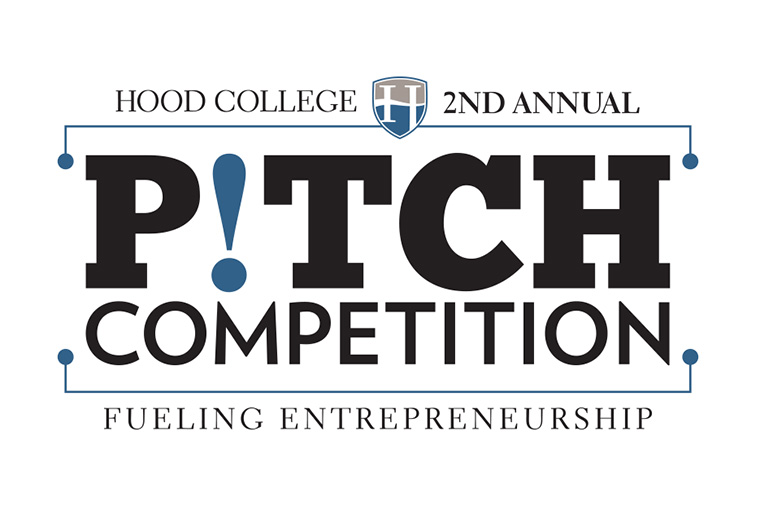 FREDERICK, Maryland—The Second Annual Hood Pitch Competition will take place April 18 at 7 p.m. in Hodson Auditorium in Rosenstock Hall.
Open to current Hood College students and the alumni community, there are four finalists for this year's competition: Ken Rupert '12; Victoria Shoemaker '80; business partners Obaidullah Rahim '21 and Rafiqullah Lalander '21; and graduate student Gary Lopez.
Rupert operates a Financial Black Belt Financial Self-Defense Training program, which applies the structure and discipline of martial arts training to the financial literacy and behaviors needed for one to become a millionaire. Financial Self-Defense Training develops a life-long strategy for building wealth. This innovative financial wellness program provides basic, intermediate and advanced financial training, teaches an individual how to prioritize his or her life to build wealth, and is a proven process that results in positive financial behaviors.
Shoemaker is president of Taurus Software, and she is building a nonprofit called Learning Home Volunteers, which will strive to ensure all children entering school have an equal start. Approximately half of all children enter school behind grade level, and most stay behind—47 percent do not graduate high school. Learning Home Volunteers works with children ages three to five in under-served communities by going into family's homes and working with the child and the family. A family member is present in all the lessons and is the "family" teacher. The training covers child development, child directed play and how to integrate vocabulary, letters, numeracy, colors and shapes into the play. In addition to the lessons, the family will read to the child daily using books provided by Learning Home Volunteers.
Rahim and Lalander will present Lalandar—a clothing brand and lifestyle with products that instill confidence in people to explore and achieve their goals. In a constantly changing world, Lalandar offers only the best clothing and quality from the finest material. From leather made from camels of Afghanistan's vast deserts to the deluxe cloths used by the Ottomans of present-day Turkey, Lalandar products are guaranteed prime quality at an affordable price. Rahim and Lalander bring their brand knowledge to support every client's fashion needs and keep clients up to date on current trends and styles.
Lopez is developing TinyCode, a device that would deploy a secondary communication network if cellular and other networks are rendered inoperable by a natural disaster or other event. This Internet of Things (IoT) device would be embedded in cell phones to enable populations to maintain cell service in the event of a natural disaster, allowing critical information sharing via a low-cost, user-friendly, and scalable manner. As a result, users within a one-mile radius would be able to communicate seamlessly with each other via text messages once the devices are activated.
For more information about the Hood Pitch Competition, contact David Gurzick at gurzick@hood.edu.
Media Contact
Events
Business
Business Graduate Programs