Speaker Advises "Invest in Your team"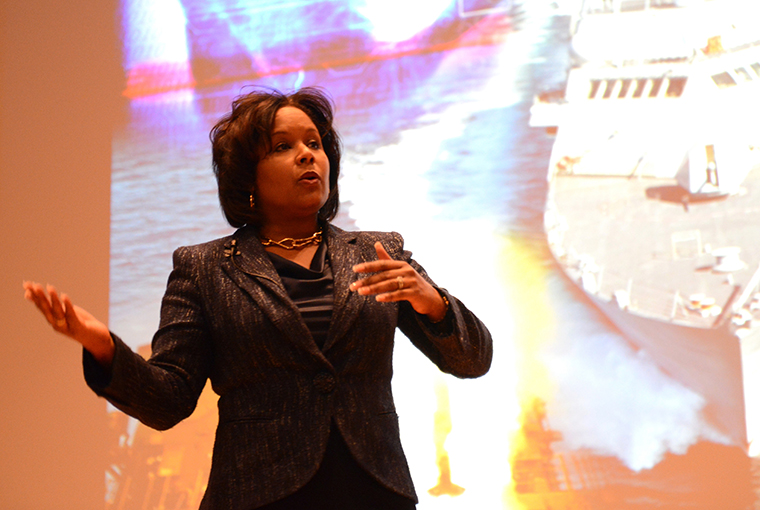 The March speaker in the Hood College Management Lecture Series offered tips for "Leading with Integrity and Authenticity." Stephanie Hill, a noted speaker on Science, Technology, Engineering, and Mathematics (STEM) issues, emphasized the importance of being true to yourself by developing your own value systems and management style—and then adhering to them. She also underscored that no one, no matter how strong, can do it all alone; a good leader develops a team and trust its members.
Hill is vice president and general manager of with Lockheed Martin Information Systems & Global Solutions Civil Organization.
The lecture series on Sustainable Leadership is sponsored by Bruce La Fleur, Hood MBA alum and co-founder and executive vice-president of TLF Publications, Inc. The series brings notable leaders to campus to share their secrets of success with the campus community and friends of Hood College.
Media Contact
Speaker
Events
Graduate School
Business Graduate Programs