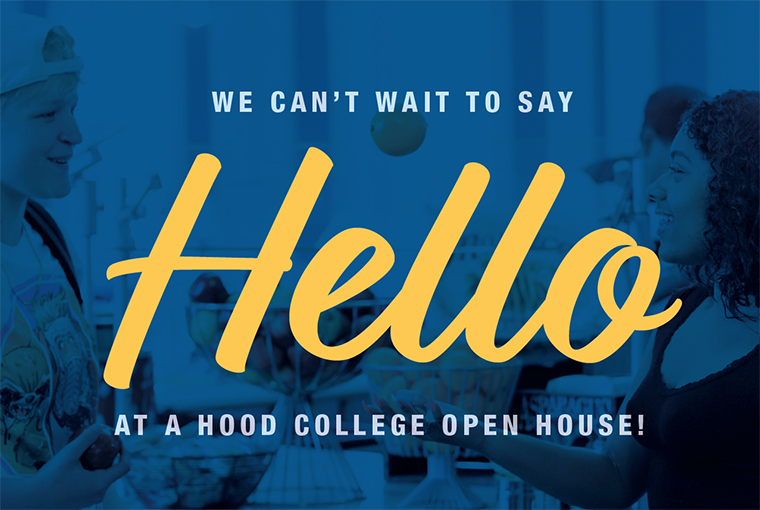 FREDERICK, Md.—Hood College will hold an open house on Saturday, March 23 from 8:30 a.m. to 12:30 p.m. to give prospective students, their families and guests a chance to learn more about everything Hood has to offer.
The open house will begin in the Ronald J. Volpe Athletic Center, and all are welcome. Attendees will hear from President Andrea E. Chapdelaine, Vice President for Enrollment Management Bill Brown and several members of the Hood College community. Students and guests will learn helpful tips about applying to college, timelines and information on navigating the financial aid process. They can also learn about intercollegiate athletics and the numerous other aspects of campus life at Hood.
At the Academic and Student Services Fair, guests can chat with professors from all disciplines about academic majors and concentrations, study abroad opportunities, internships, career tracks, and some of the exciting things current students and recent grads are doing. Representatives from the Office of Student Life and other campus offices will also be on hand to talk about student interests, student services, clubs and more. The day will also include student-guided campus tours and end with an option to be the College's guest for lunch in the dining hall.
For more information or to register, call 301-696-3400, email admission@hood.edu, or visit www.hood.edu/visit.
Media Contact
Laurie Ward
Vice President, Marketing and Communications
Events
Undergraduate student