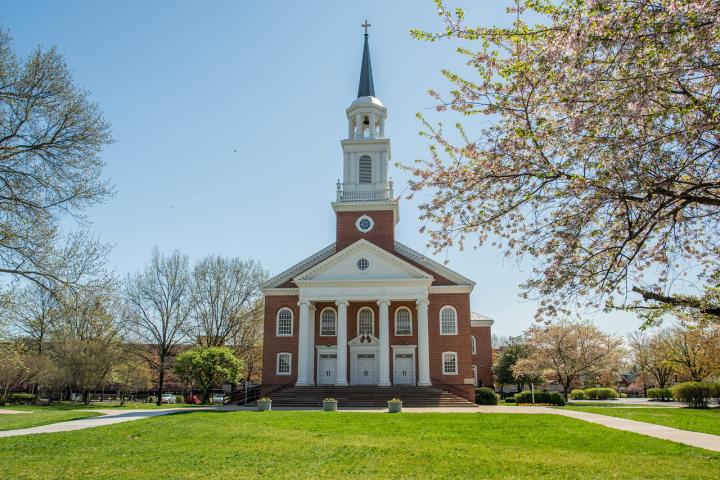 Noted for its Georgian-style, brick buildings and tree-shaded lawns, Hood College provides a picturesque setting for your wedding. Hood's Coffman Chapel is widely popular and always in demand year-round for weddings. The Hodson Outdoor Theater also creates a fabulous wedding setting with its beautiful landscaping and majestic trees.
About Coffman Chapel
Coffman Chapel, one of Frederick's renowned "Clustered Spires," was built in 1955 in honor of Andrew and Gladys Coffman, well-known Maryland philanthropists and longtime residents of Hagerstown, Maryland. The sanctuary seats 750 guests. The 95-foot center aisle is lined by wooden pews with painted white accents. The beautiful windows, numbering five on each side of the sanctuary, are clear glass. Both the lectern and the pulpit are equipped with microphones. A kneeling bench and a communion table are available upon request. We kindly ask that no bird seed or rice be thrown following the ceremony.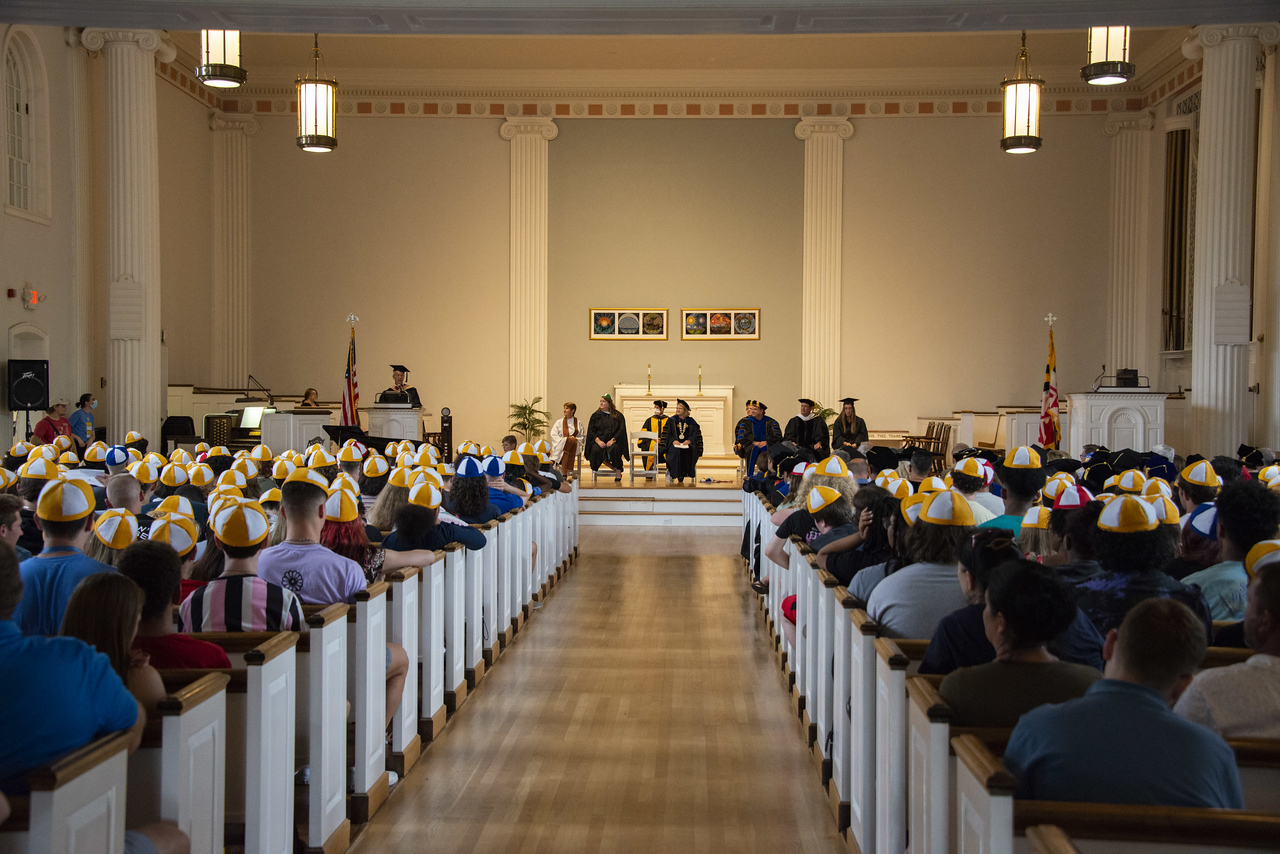 The Organ
The organ is located in the front of the sanctuary of Coffman Chapel, and the solo trumpets are mounted on the back wall of the upper balcony. Built by Möller Organ Company, the organ contains 41 ranks of pipes, playable on a console of three manuals and full-pedal keyboard. The combination action is available to use and reset to suit each specific organist. In addition, a grand piano is available at the front of the sanctuary.
Coffman Chapel
A standard rental contract includes:
use of the chapel for two hours for the wedding rehearsal
five hours for the ceremony
one hour of rehearsal time for the organist, if needed
services of Campus Security to open and close the Chapel for your wedding rehearsal and ceremony
use of the Chapel parking lot
access to dressing areas for the bridal party
audiovisual equipment, with a limit of three microphones
kneeling bench and communion table
Reserve the Chapel Today
The Office of Conference & Event Services 
Phone: 301-696-3711
Email: events@hood.edu
Are you ready to say Hello?
Choose a Pathway
Information will vary based on program level. Select a path to find the information you're looking for!