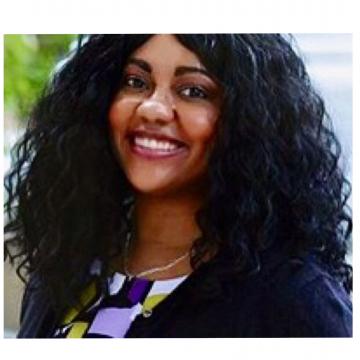 Undergraduate Faculty

Graduate Faculty
Assistant Professor of Counseling
Biography
Atiya R. Smith received a bachelor's degree in Psychology from Hood College ('03), a master's degree in Applied Psychology from the University of Baltimore, and will receive a Ph.D. in Counselor Education & Supervision from the University of Rochester. She is also a Licensed Clinical Professional Counselor in Maryland.
Her research focuses on the experiences, perceptions, and coping strategies used by female students of color attending PWIs. She also has an interest in identity development, the mind-body connection, race-based traumatic stress, anxiety disorders, internal factors that drive behavior, and supporting students with disabilities. Her professional interests include: assessment & appraisal, ethics and professional standards in counseling, professional identity development in rising counselors, integrating expressive arts into counseling practice, counseling underrepresented populations, special education, and the application of mental health services in schools, colleges, and universities. 
Currently, she is the chair of the Research Interest Network for the North Atlantic Region's Association for Counselor Education and Supervision (NARACES) and a Directorate member for the American College Personnel Association's (ACPA) Commission for Academic Support in Higher Education. She previously served as the NARACES graduate student representative, the liaison from ACPA's Commission for Counseling and Psychological Services (CCAPS) to the American College Counseling Association (ACCA), and a regional representative to the ACES Emerging Leaders Task Force. 
She has been inducted into the international honor societies for counseling (Chi Sigma Iota), psychology (Psi Chi), and education (Kappa Delta Pi). She was also selected as an ACES Presidential Fellow (2013), an ACES Emerging Leaders Fellow (2013), an ACPA Ambassador (2015), and an ACES Emerging Leaders Mentor (2017). Her counseling experience includes work in K-12 settings (both public and private schools), university counseling centers, and outpatient clinics. Her professional experience includes providing executive functioning coaching, academic coaching, and additional support to children, teenagers, and college students with Autism Spectrum Disorder, ADHD, and Specific Learning Disabilities. 
She is extremely excited to not only return to her alma mater and join the Department of Psychology & Counseling, but to also support rising counselors in reaching their fullest potential for themselves and their future clients. Stop by her office to say hello! 
Education
Ph.D.* - University of Rochester (*anticipated 2019)
M.S., University of Baltimore
B.A., Hood College
Professional Highlights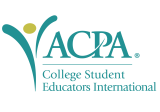 Directorate Member, Commission for Academic Support in Higher Education (CASHE)
The mission of the Commission for Academic Support in Higher Education (CASHE) is to provide outreach, professional development, advocacy, and networking opportunities for students and academic affairs professionals interested in learning about and enhancing all aspects of academic support. CASHE members conceptualize academic support to include academic advising, student academic transitions, academic preparedness, and developmental education among other forms of support. 

Executive Board Member & Chair of the Research Interest Network, North Atlantic Region Association for Counselor Education & Supervision (NARACES)
The Association for Counselor Education and Supervision (ACES) is the premier organization dedicated to quality education and supervision of counselors in all work settings. The primary purpose of the Association, in accordance with the purpose of ACA, is to advance counselor education and supervision in order to improve the provision of counseling services in all settings. The North Atlantic Region of ACES (NARACES) promotes Counselor Education and Supervision master's and doctoral students, faculty, and site supervisors in the District of Columbia, Europe, Puerto Rico, Virgin Islands, Connecticut, Delaware, Maine, Massachusetts, New Hampshire, New Jersey, New York, Pennsylvania, Rhode Island, and Vermont; encouraging quality education and supervision of professional counselors who specialize in addictions counseling, career counseling, clinical mental health counseling, college student affairs counseling K-12 school counseling, and marital, couple, and family counseling. 
Are you ready to say Hello?