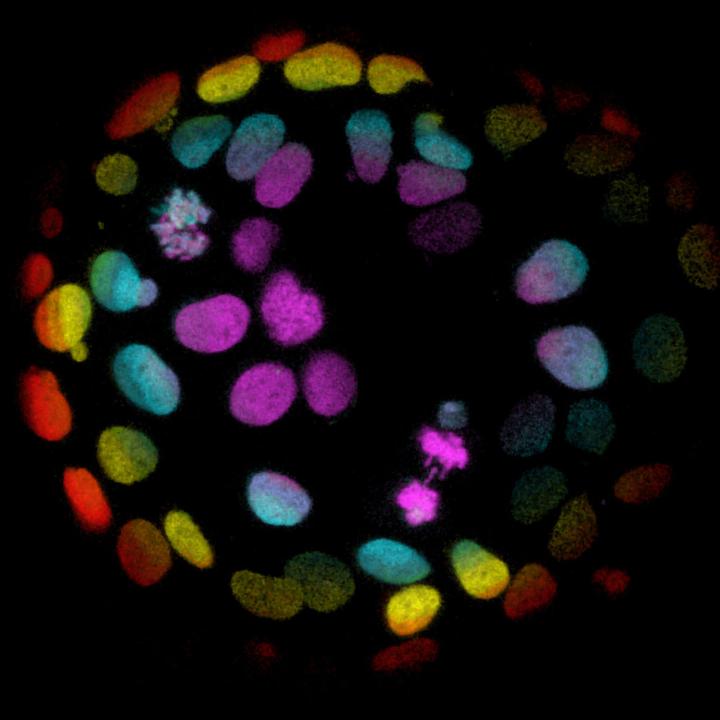 About the Symposium
The Artificial Intelligence in Cancer Research and Clinical Care Symposium—the second in the Hood College-Frederick National Laboratory for Cancer Research Life Sciences Symposium Series—will showcase the latest applications of AI in cancer research and clinical care while also discussing key issues to realizing the full potential of AI including health disparities, cancer patient digital twins, ethical use of AI, clinical adoption and addressing biases in data. AI holds tremendous promise for unprecedented progress in understanding cancer biology, developing treatments and improving the lives of cancer patients everywhere, with the challenge to realize this impact across all patient populations, ethically, equitably and responsibly.
The symposium will feature world leaders in the field who will highlight current progress in the use of AI applications in cancer research and clinical care, together with experts to explore solutions and opportunities to achieve clinical adoption. It will open Tuesday evening with a public lecture. Scientific sessions will begin the following morning and continue through mid-day Thursday. 
This symposium is organized by Hood College, in partnership with Frederick National Laboratory for Cancer Research. This interdisciplinary conference builds on the legacy of the prior popular Hood College–National Cancer Institute Oncogene meetings, a national fixture in Frederick for more than 20 years.
Are you ready to say Hello?
Choose a Pathway
Information will vary based on program level. Select a path to find the information you're looking for!