Graduate Counseling Student Caitlyn Mejia Published As Lead Author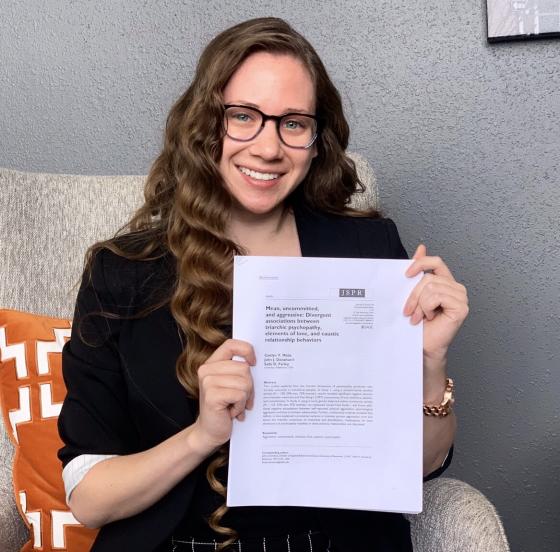 "I am fascinated with anything relating to psychopathy and I would love to one day teach or present on the subject covering the myths, the facts, and how important it is to understand the concept of psychopathy in the counseling field"
Caitlyn Mejia, M.S. Clinical Mental Health Counseling
Program
Counseling, Clinical Mental Health (M.S.)
Counseling, School Counseling (M.S.)
Department
Hood Clinical Mental Health Counseling graduate student, Caitlyn Mejia, was published as a lead author, co-authoring a paper entitled, "Mean, uncommitted, and aggressive: Divergent associations between triarchic psychopathy, elements of love, and caustic relationship behaviors". The article has appeared in the Journal of Social and Personal Relationships
Are you ready to say Hello?
Choose a Pathway
Information will vary based on program level. Select a path to find the information you're looking for!