Graduate Faculty Focus | Anne Davis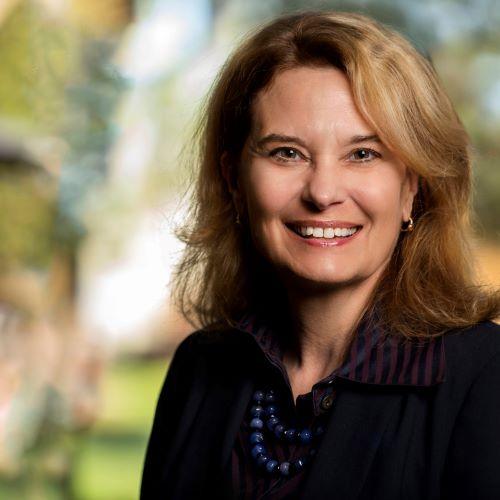 "I chose Hood College because of the mission and values I hold dear. Hood's nutrition program and tracks are perfectly positioned to support President Biden's pillars from the September 28, 2022, White House Conference on Hunger, Nutrition, and Health."
Anne Davis, Ph.D., RDN, LDN, FAND
Program
Nutrition Science (M.S.), Nutrition Science Track
Nutrition Science (M.S.), Sustainable Nutrition Track
Nutrition Science (M.S.), Dietetics Track
Department
Biology
Chemistry & Physics
Nursing
Anne M. Davis, Ph.D., RDN, LDN, FAND, is the program director of the Master of Science Nutrition program and assistant professor at Hood College, specializing in maternal child health, pediatric nutrition and research. She has designed, obtained Accreditation Council for Education in Nutrition and Dietetics (ACEND) accreditation for and implemented academic nutrition programs from Connecticut to California. Davis serves on the technology and advanced standards committee for ACEND. She also serves on several peer-reviewed journal editorial boards, including The Journal of the Academy of Nutrition and Dietetics and The Journal of Dietetic Education as well as numerous national committees.
Davis is a registered dietitian nutritionist (RDN). Her clinical nutrition practice spans 20 years of inpatient and outpatient pediatric and neonatal nutrition in multiple children's hospitals covering critical care, nutrition support, home care, cystic fibrosis, small bowel transplantation, gastroenterology and management. Davis has published more than 40 peer-reviewed journal articles, edited books and book chapters, and been invited to deliver more than 60 national presentations.
Besides teaching and clinical practice, Davis has a long research history in clinical pediatric nutrition, including 10 years in the biotechnology, pharmaceutical and medical food industries. Here, Davis discusses the process of creating a Master of Science in Nutrition program at Hood College as well as what makes Hood's graduate programs special.
Are you ready to say Hello?
Choose a Pathway
Information will vary based on program level. Select a path to find the information you're looking for!