Hood College Celebrated Computer Science Education Week 2018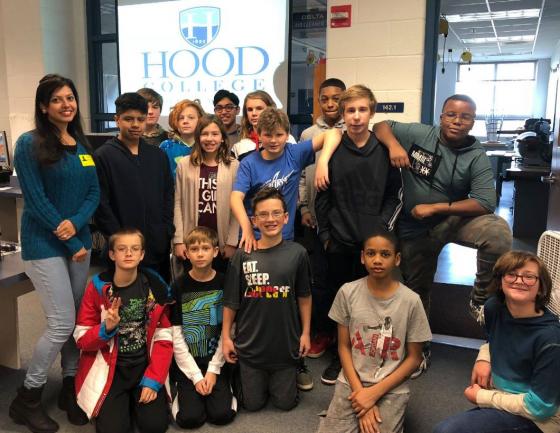 This past December, Hood College's Department of Computer Science and Information Technology celebrated Computer Science Education Week by participating in the national Hour of Code initiative.
Department of Computer Science and Information Technology
Department
Computer Science & Information Technology
Jan. 19, 2019
By Christian DiGregorio
Hour of Code is a global movement initiated in 2013 by Computer Science Education Week and code.org aimed at promoting awareness about the need to engage young minds about the importance and impact of computer science in helping bring innovation and potential solutions to global problems.
Since its launch, the Hour of Code movement has grown rapidly, reaching tens of millions of students in more than 180 countries and benefiting from generous contributions by many global tech companies including Apple and Microsoft. Former President Barack Obama endorsed Hour of Code summing up the initiative with the following words, "No one's born a computer scientist, but with a little hard work—and some math and science—just about anyone can become one."
The College's successful participation in Hour of Code involved computer science and information technology faculty, students and alumni teaching coding, artificial intelligence and security to more than 1,000 K-12 students in Frederick County during the week of Dec. 3-9.Some of Hood's coding volunteers and instructors shared their experience about teaching computing and giving back to the local community during Computer Science Education Week.
Information technology student Abdullah Faleh Alhogbani enjoyed the enthusiasm and creative problem-solving skills the kids showed.
"There are so many different ways you can solve a problem through coding, and every single one of the kids had their own unique touch on how to solve the puzzle," he said. "Some even baffled me. There were a lot of bright young minds who have bright futures ahead of them."
Abdullah felt this event was the perfect opportunity to improve his communication and public speaking skills, which will help him as an educator and in any future endeavor he may pursue. 
Arundhati Naikavde, on the other hand said, "The event is all about getting the new generation interested in computer science and coding. In the future, almost all jobs will require coding skills. I enjoy teaching and sharing my experience with others and when it comes to CS. I definitely love teaching it. Being a girl, I felt it was much easier to convey the message to other girls to be interested in CS." Arundhati felt this event helped brush up her skills and her ability to teach complicated concepts in an easy way.
Inspired to go further in your career? Learn more about Hood's computer science and information technology programs by clicking here!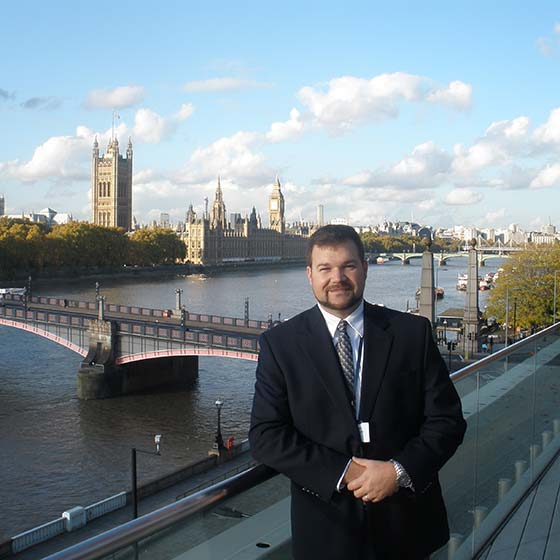 Computer science graduate Matt Roberts works as a software engineer.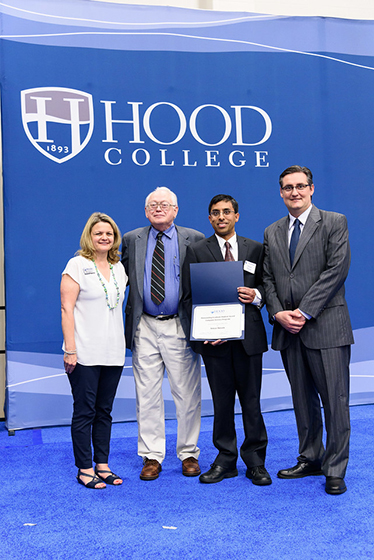 Anwar Husain
Alumni Graduate Student
Anwar Husain, who already has an M.D./Ph.D. in Pharmacology and Toxicology, graduated with an M.S. in computer science from Hood.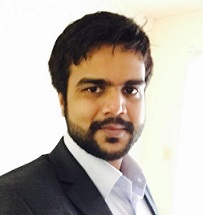 Yashraj Sinha
Graduate Student
Yashraj Sinha, a student in Hood's Master in Computer Science program, completed an internship with Cisco Inc. this summer. Yashraj is an international student from India, where he worked for Bosch and Cisco prior to starting his graduate studies at Hood. He answers questions about his experience below.
Are you ready to say Hello?
Choose a Pathway
Information will vary based on program level. Select a path to find the information you're looking for!