35th Annual Summer Chamber Music Festival Kicks Off with Appalachian Wind Quintet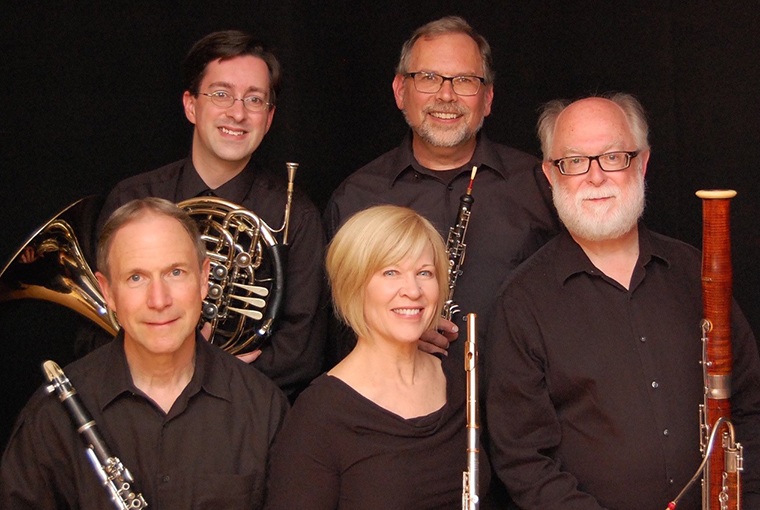 FREDERICK, Maryland—The first concert of the 2019 Noel K. Lester Summer Chamber Music Festival will take place at 7:30 p.m. on Thursday, June 20, in Hood College's air-conditioned Brodbeck Music Hall.
The Appalachian Wind Quintet will be performing works by Barthe, Milhaud, Rosetti, Jansons, Mahler and Deslandres. The quintet's members are Barbara Spicher, flute; Ed Stanley, oboe; Rick Mogensen, clarinet; Scott Cassada, bassoon; and Stephen Pastena, horn.
Now in its 35th year, the concert series is comprised of five concerts featuring a variety of performers and instruments. Following the Appalachian Wind Quintet, the festival will feature a piano trio performing the Noel K. Lester Concert on June 27; a Baroque ensemble of harpsichord, flute, oboe, violin and bassoon on July 11; an Oscar Hammerstein celebration on July 18; and a violin, guitar and double bass group performing the Phyllis and Ardine Gorden Concert on July 25.
All concerts in this festival are free and open to the public. For more information, visit hood.edu/musicfestival or contact Wayne L. Wold at 301-696-3782 or woldw@hood.edu.
Media Contact