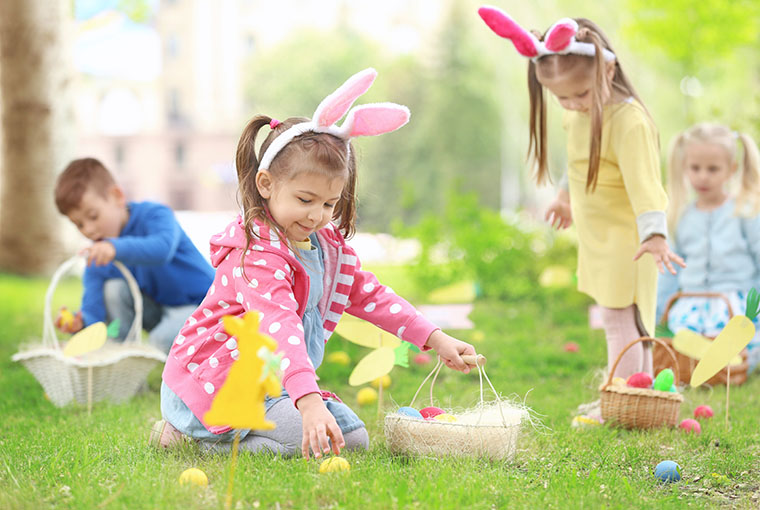 FREDERICK, Maryland—The Hood College Student Government Association is sponsoring its annual Easter Egg Hunt on April 14 from 10:30 a.m. to 1 p.m. in the Dreiling Seminar Room in Coblentz Hall.
Children ages 11 and under are invited to participate for free with an accompanying adult. There will be arts and crafts activities offered in addition to the egg hunt, and children will have opportunities to take photos with Blaze, Hood's mascot, who will be dressed up as the Easter Bunny. Each child should bring their own basket to hold the eggs they collect. The eggs can be traded in for small prizes and candy once the hunt is over.
To participate, all families must register with the Student Government Association in Dreiling Seminar Room when they arrive. Parking is available in the Coffman Chapel. For more information, contact sga@hood.edu.
Media Contact
Tommy Riggs
Assistant Director of Marketing and Communications