Art Exhibit: The Re-Education of Taurean Washington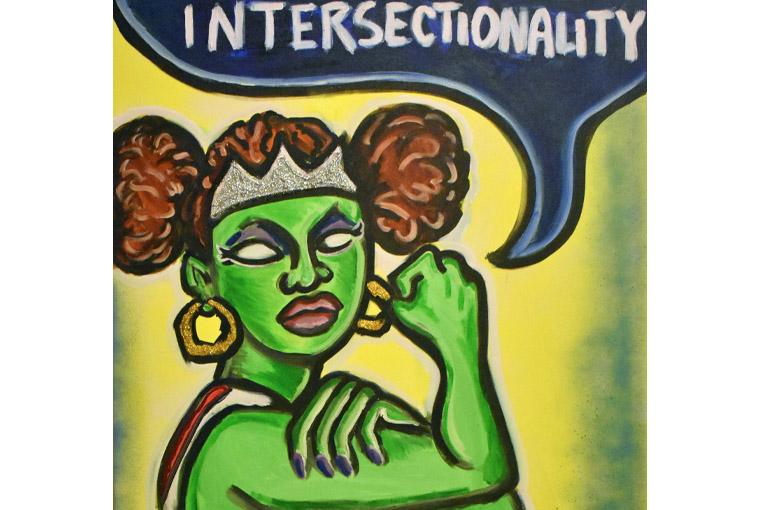 WHAT
"The Re-Education of Taurean Washington": An art exhibit from alumnus Taurean Washington '11
WHEN
Nov. 21, 2019 through Jan. 12, 2020
Reception: Nov. 21, 5-7 p.m.
WHERE
Hodson Gallery in Tatem Arts Center
DETAILS
Hood College alumnus Taurean Washington '11 will exhibit his work in an upcoming show called "The Re-Education of Taurean Washington."
Washington's work is an eclectic mix of modern and contemporary art. As a fan of hip-hop music, he taps into the art of "sampling," in which lyrics from different songs are referenced directly or indirectly in each piece. Audio instrumentals are also used as a backdrop to provide a soundtrack for the viewer to follow. He has coined the phrase "Art-Hop," which describes his hip-hop inspired art.
Born 1985 in Fort Worth, Texas, Washington earned his bachelor's degree in studio art from Hood College in 2011. Prominent African-American artists such as Jean Michel Basquiat, Robert Colescott and Kerry James Marshall are role models for him.
MORE INFO
Contact Elizabeth McFadden
Gallery Director
301-696-3285
mcfadden@hood.edu
Hood College is an independent, liberal arts college, offering 28 bachelor's degrees, four pre-professional programs, 19 master's degrees programs, two doctorates and 10 post-baccalaureate certificates. Located in historic Frederick, near Washington, D.C., Baltimore and the I-270 technology corridor, Hood gives students access to countless internships and research opportunities.
Media Contact
Tommy Riggs
Assistant Director of Marketing and Communications