Award-Winning Poet and Children's Book Author to Speak on Campus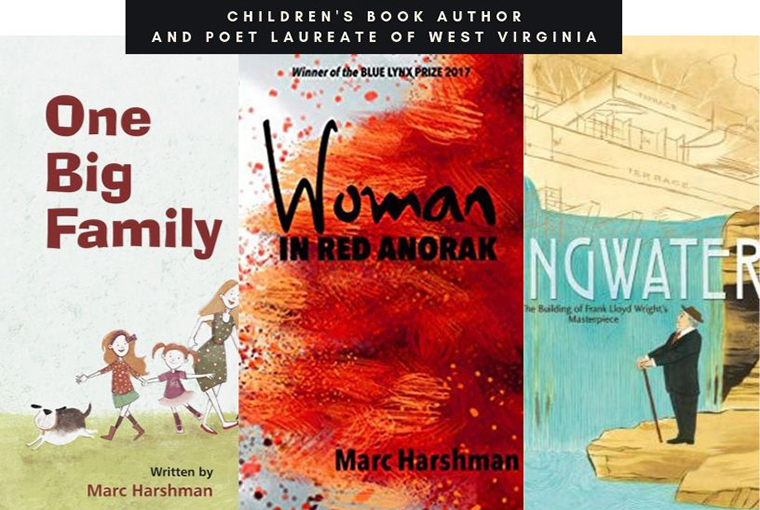 FREDERICK, Maryland—A poet and children's book author will give a lecture at Hood College on Oct. 31 about his life of reading and writing.
Marc Harshman's talk, "The Story Table: A Life with Words," will take place at 6 p.m. in the Whitaker Campus Commons. He will discuss his career of writing 14 children's books and eight collections of poetry. Part of the presentation will include PowerPoint slides from some of his children's titles, as well as selections from a few of his poems.
Harshman's collection of poems, "Woman in Red Anorak," won the 2017 Blue Lynx Prize and was published by Lynx House/University of Washington Press. His 14th children's book, "Falling Water," was co-written with Anna Smucker and published by Roaring Brook/Macmillan in 2017. His poetry collection, "Believe What You Can," was published in 2016 by West Virginia University Press and won the Weatherford Award from the Appalachian Studies Association. He has also been published in several periodicals.
Harshman was named co-winner of the 2019 Allen Ginsberg Poetry Award and chosen as an Honorable Mention for the Robinson Jeffers Tor House Poetry Prize by Brenda Hillman. He is also the seventh poet laureate of West Virginia, appointed in 2012.
This event is free and open to the public. For more information, contact Aaron Angello at 301-696-3211 or angello@hood.edu.
Hood College is an independent, liberal arts college, offering 28 bachelor's degrees, four pre-professional programs, 19 master's degrees programs, two doctorates and 10 post-baccalaureate certificates. Located in historic Frederick, near Washington, D.C., Baltimore and the I-270 technology corridor, Hood gives students access to countless internships and research opportunities.
Media Contact
Tommy Riggs
Assistant Director of Marketing and Communications