CCWS Announces Weeklong Schedule of Events Leading up to Green Neighbor Festival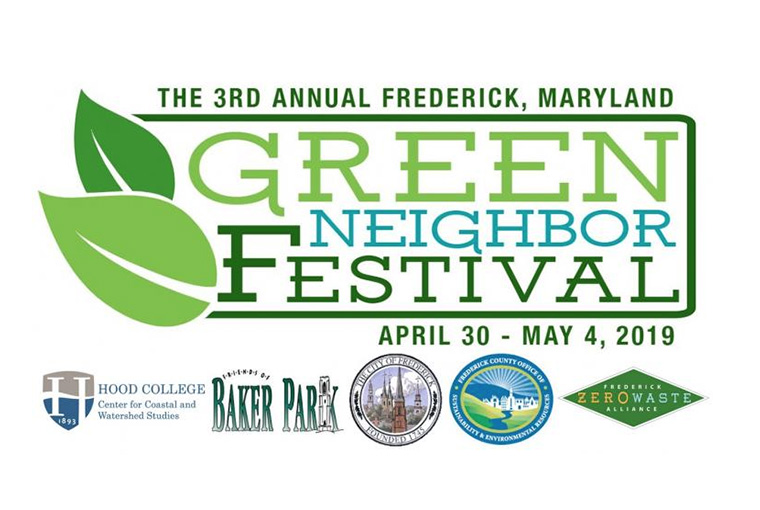 FREDERICK, Maryland—Hood College's Center for Coastal and Watershed Studies (CCWS) and the Green Neighbor Festival Committee have announced a full schedule of speaker panels, career info and other activities leading up to the May 4 Green Neighbor Festival.
All opening activities are free, open to the public and hosted on the Hood College campus. Events will kick off April 30 at 7 p.m. in Hodson Auditorium in Rosenstock Hall with an expert panel discussion on "Current and Future Health of the Monocacy." With ongoing, community-wide interest in the Monocacy River, experts will discuss water quality, habitats, living resources, pollutants and land use around the Monocacy. The panelists include:
Vicki Blazer, with the U.S. Geological Survey's National Fish Health Laboratory
Tim Goodfellow, principal planner with the Frederick County Division of Planning and Permitting
Josh Henesy, with the Department of Natural Resources Freshwater Fisheries Program
Michael Kashiwagi, with the Department of Natural Resources Monitoring and Biological Stream Survey
Shannon Moore, manager of the Office of Sustainability and Environmental Resources within the Office of the County Executive at the Frederick government
Kevin Sellner, Ph.D., senior scholar in Hood's CCWS
Andy Wilson, associate professor of environmental studies and an ornithologist at Gettysburg College
Other events that week will take place May 1 and 2:
May 1, 5:30 p.m., Hodson Auditorium in Rosenstock Hall: Frederick Green Drinks Networking event with non-alcoholic refreshments where "green-minded" enthusiasts can meet and talk.
May 1, 6:30 p.m., Hodson Auditorium in Rosenstock Hall: Frederick County Green Policy Forum, hosted by the Frederick Zero Waste Alliance. Local political leaders will serve as panelists to discuss the future of "green policy" in Frederick County.
May 2, 3-5:30 p.m., Whitaker Campus Center: Green job/career fair where attendees will meet local businesses that can offer career advice and opportunities in sustainably-focused job fields.
May 2, 8 p.m., Hodson Outdoor Theatre: Showing of the movie "March of the Penguins"
For more information, visit hood.edu/green-neighbor-festival or contact Susan Simonson at simonson@hood.edu.
Media Contact
Tommy Riggs
Assistant Director of Marketing and Communications
Events
Center for Coastal and Watershed Studies
Community Partnerships