Director of Documentary on "Egyptian Jon Stewart" to Speak on Campus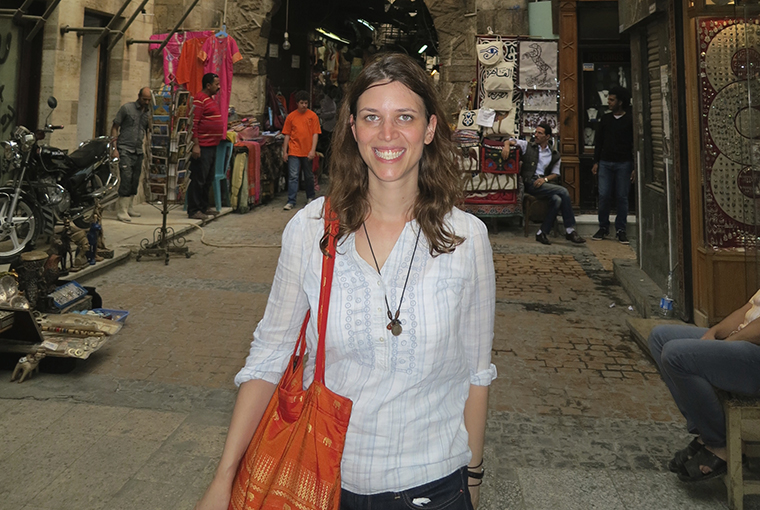 FREDERICK, Maryland—The director of the documentary "Tickling Giants," the story of the "Egyptian Jon Stewart," will give a talk at Hood College on April 8 at 7 p.m. in Hodson Auditorium in Rosenstock Hall. The documentary will be shown April 7 at 6:30 p.m. in Hodson Auditorium.
Sara Taksler will speak about the making of "Tickling Giants," in which she documents the life of Dr. Bassem Youssef, the "Egyptian Jon Stewart." In the midst of the Arab Spring, Bassem makes a decision that's every mother's worst nightmare—he leaves his job as a heart surgeon to become a full-time comedian. In a country where free expression is not settled law, Bassem endures physical threats, protests and legal action all because of satire. Bassem finds creative, non-violent ways to protect free speech and fight a president who abuses his power.
Taksler uses comedy as a cathartic means to process crisis and chaotic events. She has worked for four late-night shows, including 12 years at "The Daily Show," where she was a senior producer. Her documentary, "Tickling Giants," premiered at the Tribeca Film Festival. The New York Times called the film a "first-rate documentary," Variety called it "an ebullient ode to freedom" and Rotten Tomatoes gave it 100 percent.
The film and the presentation are free and open to the public. This event is part of Hood College's "Passion and Profession" series. For more information, contact Beth O'Malley at omalley@hood.edu.
Media Contact
Tommy Riggs
Assistant Director of Marketing and Communications