"Discovering the Humanities" Conference to Show Value of Education in Humanities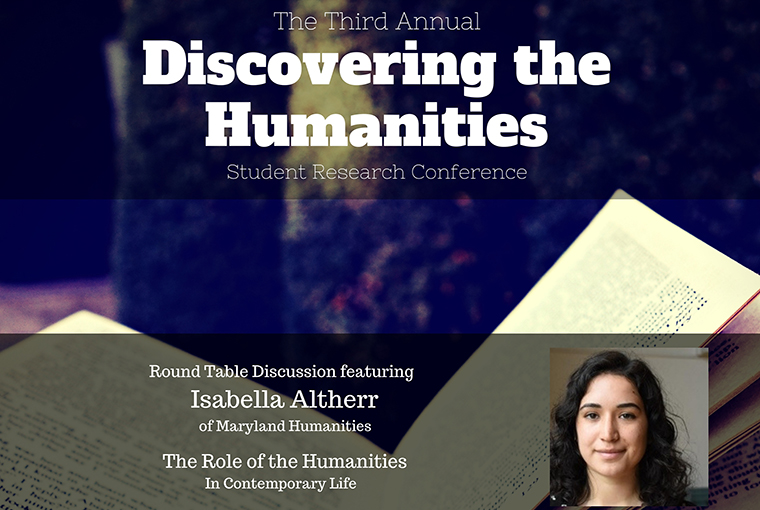 FREDERICK, Maryland—Hood College will host its third annual "Discovering the Humanities" conference on Sept. 14 from 8:30 a.m. to 3:30 p.m. in the Whitaker Campus Center.
The conference provides undergraduate and graduate students from across the region an opportunity to gain valuable experience presenting their humanities research. Session and presentation topics will include feminist writing, visual and manuscript cultures, popular culture and recent history, and historical perspectives.
Isabella Altherr, of Maryland Humanities, will lead a roundtable discussion at 1 p.m. focused on the role of the humanities in contemporary life. At Maryland Humanities, Altherr is the program assistant for Maryland History Day, Chautauqua and Veterans Programs. She is a recent graduate of Johns Hopkins University where she earned a bachelor's degree in the classics with a minor in museums and society. She has also served as the special events intern at the Museum of the City of New York, and the educational and development volunteer at the Mount Vernon Hotel Museum, both in New York.
Hood students participating in the conference include: Alexandra Mira Alonso, Court Dudek, Carles Perez Gutierrez, Emily Jessee, Archer O'Brien, Izzy Peroni, Marisa Reel, Sophie Staires, Gina Sterling, Rebekah Teske, Jordan Tunzi, Gracelyn Willard and Caylee Winpigler.
The "Discovering the Humanities" conference is sponsored by the Hood College Humanities Council and the Master of Arts program in humanities, and it is free and open to the public. For more information, contact Aaron Angello at 301-696-3211 or angelo@hood.edu or visit humanities.hood.edu/conference-2019.
Media Contact
Tommy Riggs
Assistant Director of Marketing and Communications
Arts & Humanities Graduate Programs
Events
Speaker
Research
Social Sciences & Humanities
Undergraduate student